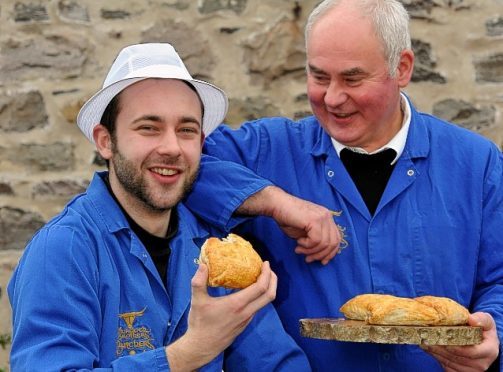 A young Moray butcher has won a prize for making the best bridies in Scotland – using a recipe that was handed down by his granddad.
Aiden Murdoch, 23, is the fourth generation of his family to work at the Murdoch Brothers shop in Forres.
Every day, he bakes a fresh supply of bridies using local ingredients and time-honoured techniques stretching back more than 45 years.
The Scottish Craft Butchers Association has now announced the beef and onion pastries as the tastiest in the country.
An overjoyed Mr Murdoch said he had always hoped to continue his family's legacy in the trade.
He said: "I was employed here when I was younger, but then moved away for a few years to learn a bit more about the food industry.
"I came back to Forres to work about a year ago, and this award makes me feel like that was certainly the right decision.
"I like that the recipe has always been the same, and we have stuck to it."
His dad, Ronnie Murdoch, said the win was the perfect way for the traditional outlet to cap off its 100th year in business.
The High Street firm was launched in 1916 by his grandfather, Daniel, and then passed onto his son, also Daniel.
Daniel Murdoch jun ran the store alongside son Graham, until Ronnie took the helm in 2000 after working there for 20 years.
Scottish Craft Butchers judges have also given Murdoch Brothers a gold award for its scotch pies and a silver prize for the family firm's handheld steak pies.
The family firm was one of 60 Scottish butchers that submitted about 300 products for judging in the awards.
Scottish Craft Butchers chief executive, Douglas Scott, said: "Butchers like Murdoch Brothers are leading the way with outstanding products made to their own recipes on their own premises."
Bridies originated in Forfar in the 1850s.
Their name is believed to refer to either their frequent presence on wedding menus, or to Margaret Bridie – who sold them at market in the Angus town.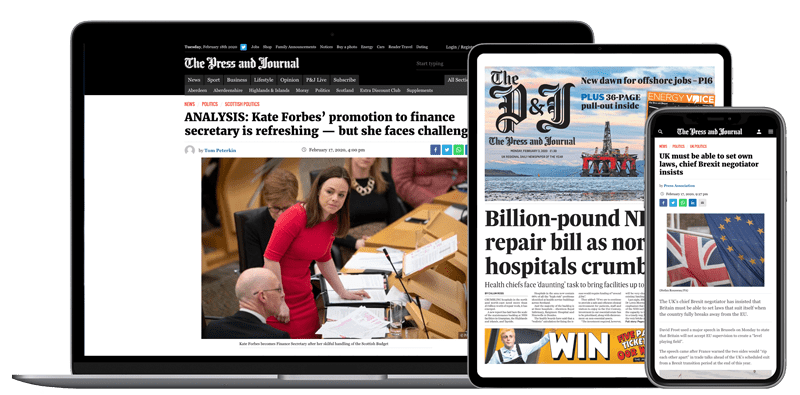 Help support quality local journalism … become a digital subscriber to The Press and Journal
For as little as £5.99 a month you can access all of our content, including Premium articles.
Subscribe