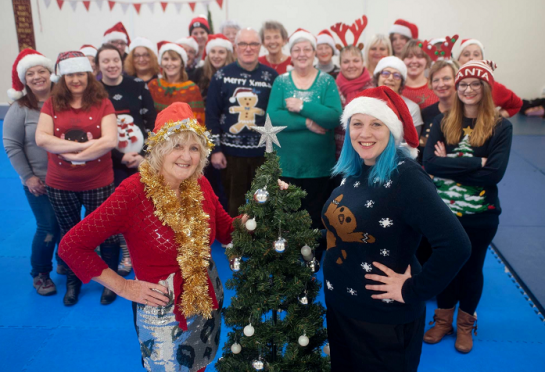 Moray's military wives choir members have reflected on a "surreal" Christmas period, which saw an album featuring their talents outselling some of the music world's biggest names.
The vocalists from RAF Lossiemouth and the Kinloss Army Barracks recorded tracks for a charity release which has now sold more than 20,000 copies since going on sale at the end of November.
They appeared on the title track, Home For Christmas, which was also released as a single.
The album reached number two in the classical music charts, and raised about £200,000 for the national Military Wives Choir Foundation.
And, last night, Lossiemouth singer Victoria Moffat revealed her surprise when she noticed it had charted higher than a Robbie Williams compilation at one point.
She said: "We are very proud, although it was very strange seeing clips of ourselves on TV, because that isn't something I had ever imagined happening.
"When I realised we had gone above Robbie Williams for a spell in December, I just couldn't believe it.
"That was definitely a claim to fame."
Mrs Moffat added that another unexpected highlight arrived when the song began playing on TV, while she was enjoying Christmas dinner with her family.
And she said her five-year-old daughter, Elliotte, had become fascinated by the single featuring her mum and still played it frequently.
The Kinloss and Lossiemouth choirs also featured on a version of Deck The Halls, and the album contained other Christmas classics such as Silent Night and Jingle Bells.
The Lossiemouth singing group is holding a new members night on Tuesday, January 17, at St Aidan's Church, from 7pm to 9pm.
The Kinloss choir is celebrating its success with an evening of song at Burghead Parish Church on Friday, January 20.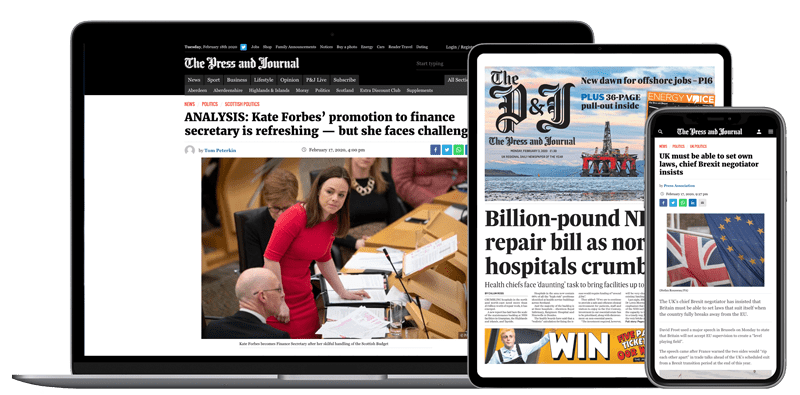 Help support quality local journalism … become a digital subscriber to The Press and Journal
For as little as £5.99 a month you can access all of our content, including Premium articles.
Subscribe