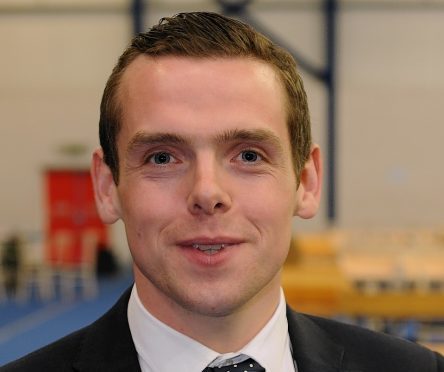 A Highlands and Islands MSP has urged Scottish transport bosses to step up its monitoring of a "confusing" Moray roundabout.
Douglas Ross has written to Transport Scotland's chief executive, Roy Brannen, to raise concerns about the roundabout linking Fochabers with the A98 road to Buckie.
The Conservative politician said he had received clarification on which lanes motorists should use, but that his pleas for extra road markings had fallen on deaf ears.
He added: "It's clear confusion still exists among many road users as to what the correct lane is for vehicles travelling to Fochabers from the A98.
"Transport Scotland clarified the Fochabers local access road is the third exit for road users entering the roundabout from the A98.
"Lane two, the right lane, should be used on this approach.
"I had hoped for additional road markings there, but at present, they will not do that.
"Therefore, I would urge drivers to remain vigilant when crossing the A96 into the village to ensure their own safety and that of other road users."
Mr Ross has also encouraged motorists to report any accidents or near-misses, because the roads body has no record of any mishaps despite anecdotal evidence to the contrary.
He added: "Transport Scotland have told me that, since the opening of the Fochabers Bypass, there have been no record of any injury accidents taking place at this location, however many people know of collisions which have happened or near misses.
"I would urge anyone who has any sort of accident on the roundabout to report it to the police, to ensure Transport Scotland has information in the future."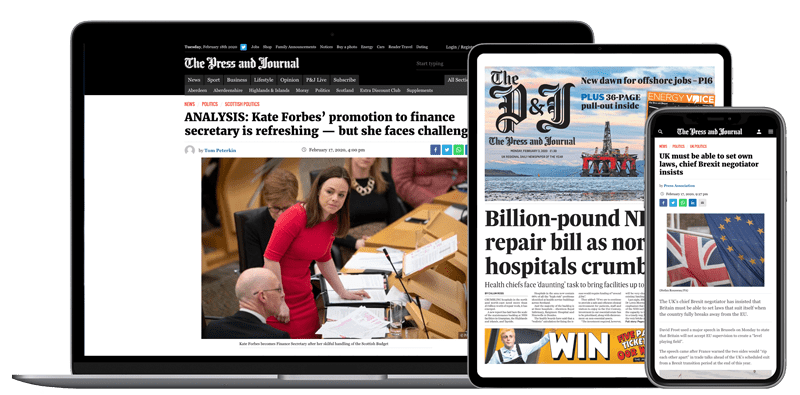 Help support quality local journalism … become a digital subscriber to The Press and Journal
For as little as £5.99 a month you can access all of our content, including Premium articles.
Subscribe