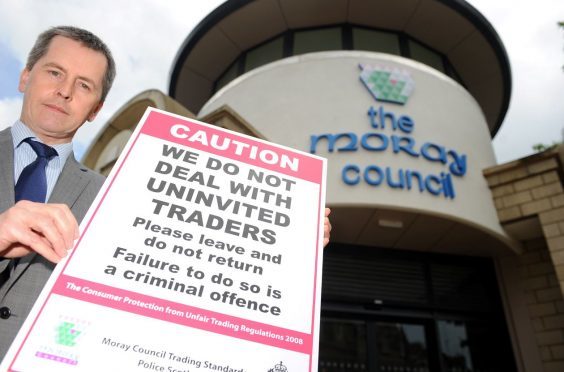 The number of Moray residents ripped off by scammers has soared by 50% as younger people increasingly fall victim.
Trading standards chiefs revealed the rise in the first half of 2016 as they issued a fresh warning to people to be on their guard and avoid being conned by the crooks.
One victim lost more than £50,000 and another was only saved by quick-witted staff at a travel agent.
Moray Council trading standards manager Peter Adamson said it was no longer just older residents that fall for scams.
He said: "One of the things that has been consistently reported by our officers is that they are targeting the elderly and vulnerable.
"But they are always evolving and as the scams are increasing we are seeing younger and more internet-savvy people becoming targeted.
"It's becoming more and more difficult to offer advice to identify them – so we just urge people to stop and think about things arriving in their inbox and not rush into things or panic."
One Moray resident lost more than £50,000 to a scammer after being contacted by someone claiming to be from their bank's security team.
The victim was encouraged to move their money into a different account due to supposed suspicious transactions.
Trading standards teams in Moray have also reported an increase in cons using legitimate money transfer services Western Union and MoneyGram.
It was only alert staff in an Elgin travel agent that saved another victim losing thousands of pounds.
The customer had gone to the firm to transfer cash to a potential suitor they had met through a dating site, until the employee noticed it was a scam.
Council officers are also continuing efforts to investigate knock-off goods after seizing thousands of pounds worth last year.
Mr Adamson said: "Protecting consumers and businesses from counterfeit goods is a priority for us. We're continuing to monitor social media to identify sellers.
"Fortunately the sale of dangerous fake alcohol appears to be an isolated incident although we are keeping our eyes open for that too."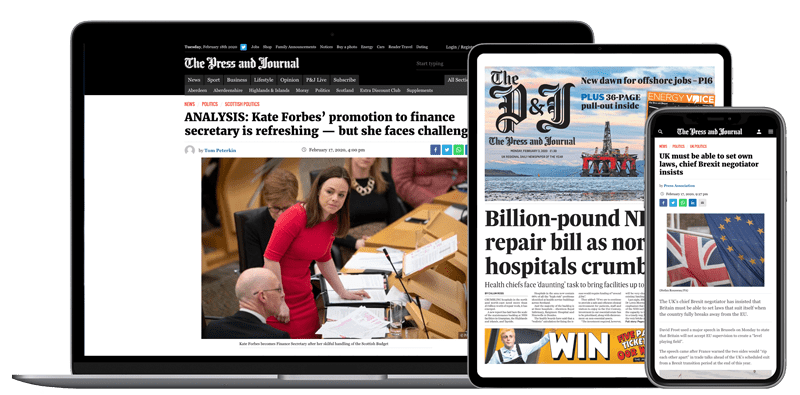 Help support quality local journalism … become a digital subscriber to The Press and Journal
For as little as £5.99 a month you can access all of our content, including Premium articles.
Subscribe