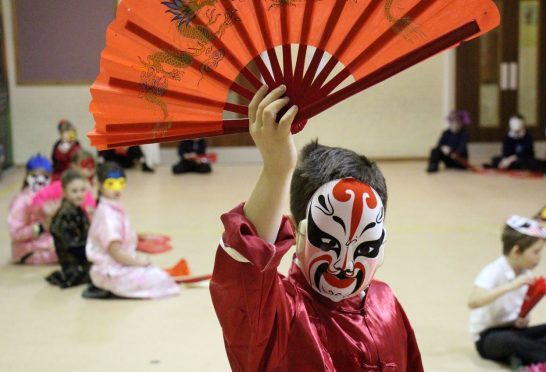 A series of colourful displays have been organised to help usher in the year of the rooster in Moray.
Spectacular trapeze acts, martial arts performers, fan dancing and calligraphy classes will bring in the Chinese New Year as part of an Asian extravaganza at the end of the month.
At the heart of the celebrations will be a rhythmic lion dancing performance that is traditional at major events in China.
And guests at the Forres Town Hall function will commemorate the start of the New Year with their Chinese counterparts.
The Shen Foundation decided to relaunch the celebrations in Moray for the first time in three years after landing a £5,000 lottery funding boost.
Martin Forbes, one of the organisers from the group, is excited to be bringing a flavour of the Orient back to Forres.
He said: "We really wanted to bring it back – it's been a while since we organised the last one.
"We have organised a lot of events surrounding the displays, so people can really get a flavour of the Chinese culture.
"We've put on a small buffet and we're going to teach people to use chopsticks as well as having arts and crafts sessions."
He added: "It's going to be nice to think we're bringing in the new year at the same time as it is approaching midnight in China."
A photo booth, stocked with traditional Asian costumes, will also give people the opportunity to get dressed up for the occasion.
Following the Chinese zodiac, 2016's year of the monkey will now give way to the year of the rooster. And primary school children from across Moray have already been invited to attend the event to learn about the Far East.
Pupils in the region have already been learning about the culture following the launch of a Chinese classroom at Elgin High School in November.
The celebrations will run at the town hall in Forres on Friday, January 27, from 11am to 3pm, with the lion dancing display scheduled for 1pm. Entry is free.