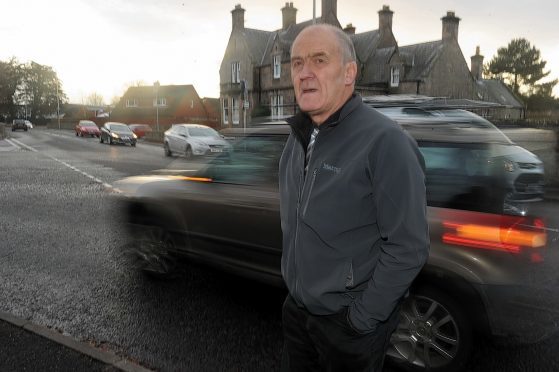 The local authority is facing calls to resurrect multimillion-pound plans for a congestion-busting road in a Moray town.
Fears have been raised that one of the busiest routes through rapidly-expanding Forres is in danger of becoming gridlocked.
Residents say narrow streets linking Grantown Road to the A96 have already become "rat runs".
And there have been claims rural single-track roads with passing places are being increasingly used to access the busy Elgin-Inverness trunk route.
And after Moray Council agreed yesterday to hold two new consultations which could lead to another 200 homes being built in the south of town there were immediate pleas for action to ease congestion.
Elgin's controversial western link road – aimed at diverting traffic away from the town centre – was scrapped last year to save the local authority money.
But Forres councillor George Alexander has suggested it could now be time for similar proposals to be drawn up for the town.
A previous scheme had an £11.8million price tag.
Councillor Alexander said: "I welcome house-building, but this is going to further exacerbate the problems on the road out by Mundole as an escape route.
"There is no other way to the A96 from that side of the town unless you come back into Grantown Road, which is getting more busy.
"Dare I suggest that it should be time that Forres is looking at it's own western link road – clearly we should be looking at more routes to the A96."
At yesterday's meeting of the local authority's planning meeting councillors agreed to open consultations on housing masterplans for Dallas Dhu and Pilmuir Road West.
As part of the developments council officials are seeking money from developers to help pay for an extension to Forres Academy and at the town's health centre.
Planning officer Eily Webster revealed transport issues could also be added to that process.
Once approved, the masterplans will set the guidelines for any housing developments proposed for the land.
Councillor Alexander added: "With the Springfield houses approved before Christmas we could be looking at 300 new houses in that area. It's really important we get this sorted out."
Fellow Forres councillor Aaron McLean agreed that new routes into the town should be investigated as part of the ongoing upgrade of the Aberdeen-Inverness road.
He said: "When the new dualled A96 comes in there will be a great deal of traffic coming from the west.
"There could be a chance to look at an access point to a western link road and how that fits with the rest of the town and wherever the A96 will be – or perhaps the existing road."
A site at Dallas Dhu has been earmarked for 150 new homes next to Mannachie Road, with a mix of traditional buildings to match the nearby distillery.
Detailed plans for the first of them are expected to be revealed later this year.
Avenues of trees could line the streets with a wetland also being formed next to the burn.
A new pedestrian bridge has been proposed to take walkers away from an existing narrow crossing.
The plot at Pilmuir Road West could accommodate up to 40 new homes.
Planning officer Emma Gordon said the 54-acre Dallus Dhu site, which is owned by Altyre Estate, would make a significant contribution to the area.
She said: "The site has unique characteristics since much of the site cannot be built on as it operates as flood storage for the Chapelton dam as part of the Forres flood alleviation scheme.
"Almost half of the site will remain undeveloped with many of the open spaces remaining in a natural state."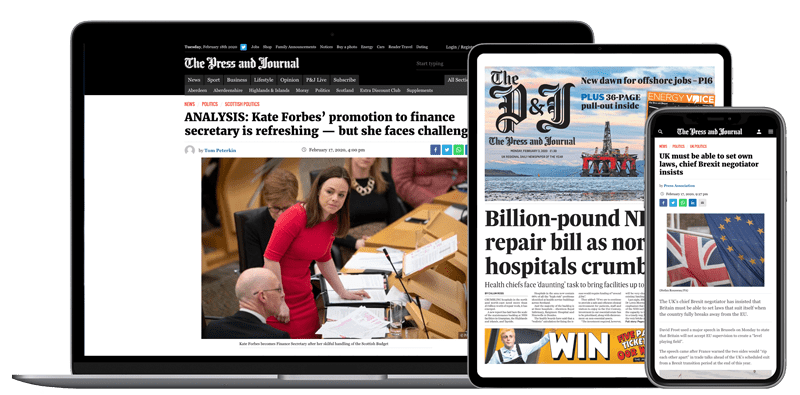 Help support quality local journalism … become a digital subscriber to The Press and Journal
For as little as £5.99 a month you can access all of our content, including Premium articles.
Subscribe