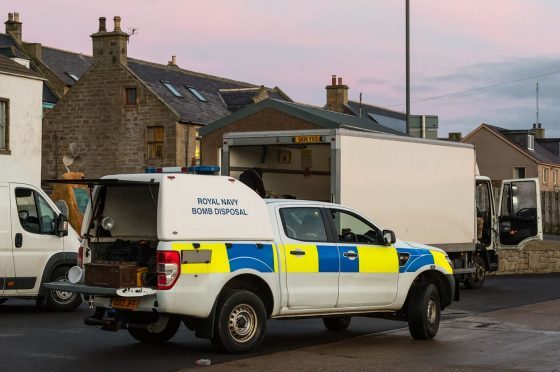 Bomb squad experts have delicately moved a World War II missile towards the Moray coast as they get ready to blow it up.
Specialists are preparing for a large explosion near the beach at Burghead today after spending most of yesterday in the village.
Personnel from the Northern Diving Group used a small boat to carefully position themselves above the five-foot weapon, which was about 80ft under water.
Divers then plunged into the chilly Moray Firth to bring the badly corroded device, which is understood to weigh about 1,000lbs, back to the surface before moving it towards the coast.
Last night, a Navy spokesman confirmed the missile had become "snagged" on a boat on January 7 and was dropped to the seabed about five miles off the Moray coast.
A bomb squad was immediately called to make the explosive safe but the team was prevented from moving it or blowing it up due to stormy weather.
One local at the harbour yesterday was relieved to hear the missile, which has a diameter of one-foot, would now be blown up amid concerns about sealife.
He said: "There are quite a lot of seals and dolphins in the water so it has been quite worrying – you don't know what might happen if it goes off."
Yesterday the missile was moved to about a mile off the coast between Burghead and Roseisle forest.
The device is the latest historic wartime device to be discovered in the Moray Firth.
Last month a stretch of coastline near Findhorn was sealed off after a bomb was washed ashore, while in September a relic from Normandy landing training exercises was unearthed near Nairn.
A Navy spokesman said undiscovered wartime devices were still common in the region.
He said: "This is standard operating procedure when wartime equipment is snagged by vessels.
"The projectile was discovered on January 7. At the time investigations were done but the weather deteriorated. It was made safe and was identified as dating from World War II.
"The teams returned today to move it to another location to prepare for a controlled explosion today."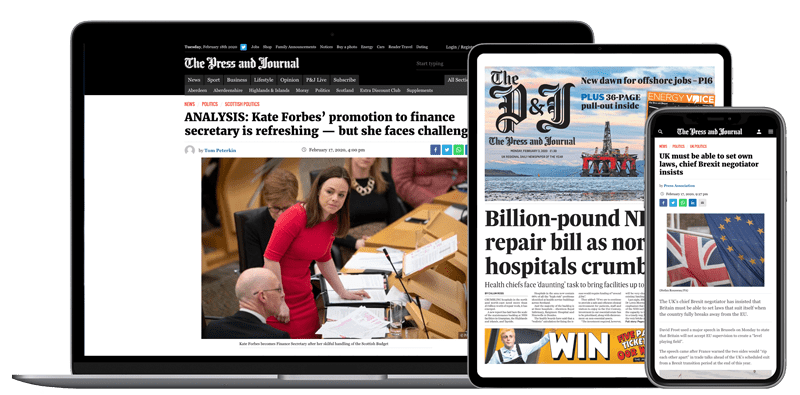 Help support quality local journalism … become a digital subscriber to The Press and Journal
For as little as £5.99 a month you can access all of our content, including Premium articles.
Subscribe