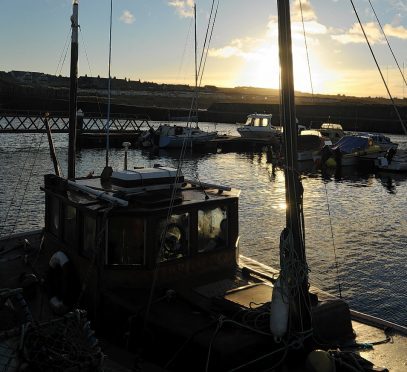 Controversial plans to increase charges at Moray's harbours will be brought back to the table amid claims a report councillors based their decision on was "full of holes".
During a tense meeting in November, elected members narrowly backed proposals to increase prices in an attempt to make the ports more profitable.
The package of changes included raising rates across the board, and removing a 25% discount for harbour users older than 60.
The move sparked uproar at several harbours, and Hopeman boat owners launched a petition pleading for the authority to rethink some of the more contentious plans.
And now Moray Council's SNP group has taken officers to task over the "flawed" report which recommended the increases go ahead.
Yesterday, the authority confirmed the papers would be refined before councillors are given another chance to vote on
the proposals.
A spokesman said: "A number of issues have arisen following the earlier committee meeting, and it has been decided to refer the matter back to elected members at the earliest opportunity."
Buckie councillor Gordon McDonald previously pleaded with his colleagues not to apply "painful" price hikes as a means of raising the £7million required to bring the ports up to scratch.
Last night, he revealed that he had spent weeks pressing for the proposals to be discussed again.
He said: "I have been having a row with council legal officers about this, the report which that meeting was based on was so full of holes that it was misleading.
"We weren't given all of the facts, and it wasn't clear what we were voting on.
"Harbour users find it unclear how different increases will impact on them, it's an absolute boorach.
"I'm glad this flawed report is now being brought back for further inspection."
Hopeman boat owners have argued that the removal of a seniors discount will deprive some older harbour users of their favourite hobby.
But administration councillors have backed the increases as a means of getting the area's harbours back on an even keel after it emerged that they were operating at a collective loss of £135,000 every year.