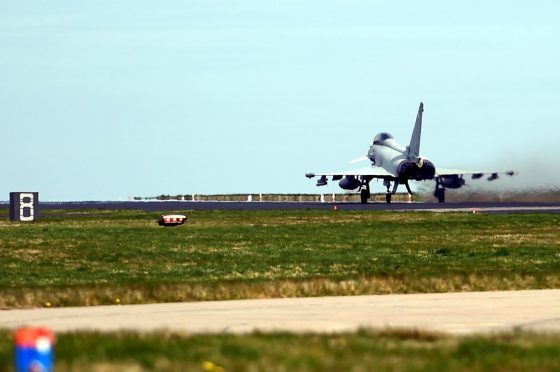 RAF Lossiemouth's top gun pilots are making final preparations before jetting off to Las Vegas for a war games exercise.
Typhoons from 6 Squadron are taking part in the high-intensity air-to-air combat operation, known as Red Flag.
The exercise begins on Monday and crews are expected to be in America for five weeks before being followed by other squadrons from Lossiemouth.
Nellis Air Force base, which is hosting the drills, is among the busiest in the world with about 100 aircraft operating out of it.
During the training, pilots will be facing realistic enemy forces that cannot be replicated anywhere else in the world.
Engineers have been preparing for the major exercise for months to ensure the jets are operating at peak performance.
Flight Sergeant Richard Grimshaw-Else, 6 Sqn, said: "To prepare for an exercise like Red Flag we normally use about 60 to 70 engineers servicing the aircraft.
"Each aircraft that would go out there would have approximately 150 work hours carried out on them.
"Each Voyager air tanker which we use to refuel the aircraft will carry about 20 Typhoon engineers. They will be there to carry out any flight servicing, any minor maintenance, and give advice to the pilots en route."
Senior aircraftman Danny Hall, aircraft maintenance mechanic, 6 Sqn, said: "We were really busy before Christmas because a lot of pilots had to get their hours in. There have been a lot of late nights and early mornings."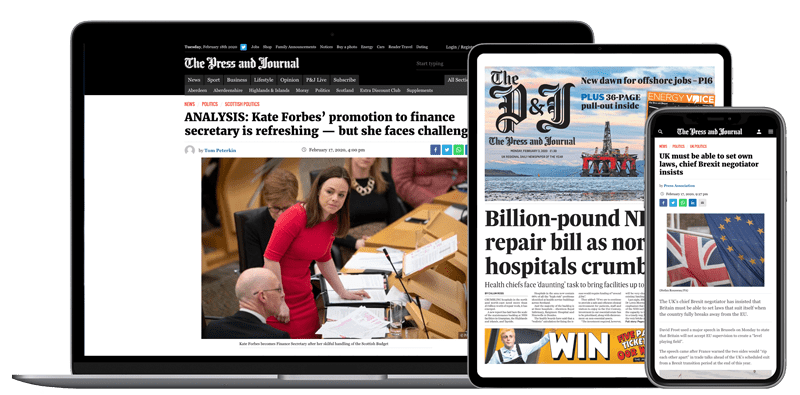 Help support quality local journalism … become a digital subscriber to The Press and Journal
For as little as £5.99 a month you can access all of our content, including Premium articles.
Subscribe