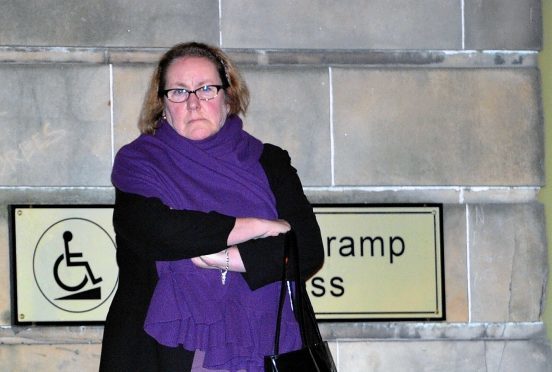 A woman banned from her own mother's funeral after stealing nearly £40,000 from her was yesterday warned she faces jail.
Pearl Dewar, 63, raided Jane Gall's bank account on various occasions over a period of six years when she was supposed to be caring for the elderly pensioner.
And she blamed her 89-year-old mother for frittering the money away on entertaining people at her home after she was caught.
Her deception only came to light after her brother John Gall took control of their mother's financial affairs in 2013.
Dewar was found guilty last year after a trial at Elgin Sheriff Court and was due to be sentenced today.
At the court, her lawyer Bill Adam explained that the former teacher had been in continued employment until she retired though ill health in 2009.
He said the anxiety she suffered from had been exacerbated by the looming criminal and civil cases raised against her.
He said: "Mrs Dewar maintains her innocence which is her right."
Mr Adam said his client had been helping her mother and claimed that she did this at a time when no one else was providing assistance.
And he suggested that the public interest would be best served by a community based sentence rather than sending someone with physical and mental fragilities to prison.
The court heard that Dewar planned to cash in on her and her husband's pensions and investments to repay the money owed to her mother.
Sheriff Olga Pasportnikov said the length of the custodial sentence she imposed would be determined by the money being repaid to her mother. She further deferred sentence for a week for the payment to be made.
Mrs Gall has now banned her own daughter from her funeral and vowed never to speak to her again.
She said: "No-one will ever know the full extent of the lies and hurt she has caused me all these years.
"I am so glad I finally spoke out and just so happy that I will never have to see or listen to her ever again.
"I have made it very clear in my will that when I do depart this life, I have no desire for either her or her husband to be present."
And her son branded his sister, who used teach prisoners about budgeting before they were released from jail in Peterhead, a "parasite".
During the three day trial, Dewar, of Portknockie, claimed her mother had "ridiculous" spending habits and stated that she spent the cash on hosting lots of guests.
Bank statements were provided to the court to prove that Dewar had withdrawn almost 110,000 pounds from her mother's account between January 2007 and November 2013.
She had paid for utility bills and shopping but could not account for 39,000 pounds.Gall is now looking after his mother's finances.
Mr Gall, of Insch in Aberdeenshire, said the theft came to light when his elderly mother realised that there was money missing from her bank account.
He said: "My mum asked my sister where all her money had gone and my sister flew into a temper ran out of the house and was never seen again.
"I was called in and I found out she was robbing her blind all these years.
"My mother has mobility problems, she is chair bound essentially. The idea she was holding all these parties is ridiculous.
"It's been really hard on my mum. She's kept it quiet for years. The whole thing has shattered the family, it's totally broken it."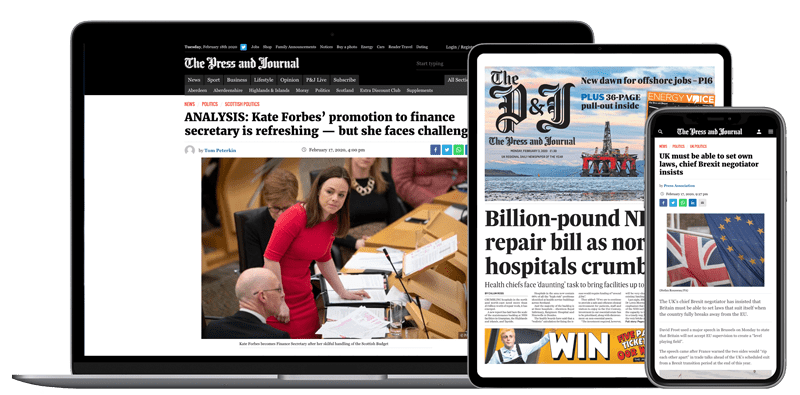 Help support quality local journalism … become a digital subscriber to The Press and Journal
For as little as £5.99 a month you can access all of our content, including Premium articles.
Subscribe