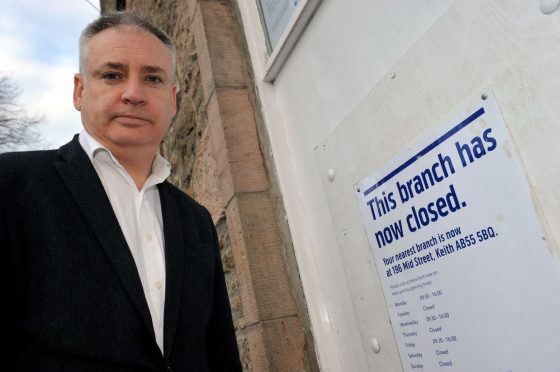 Speyside residents have banded together to try to spare the area's last remaining bank from closure.
The Clydesdale building in Aberlour is scheduled to shut its doors for the final time in May, just months after the Bank of Scotland moved out of the village.
The announcement last week sparked fury from Moray's political leaders, who have pressed the firm's management to perform a U-turn.
Rothes resident and Clydesdale customer, Louise Laing, has now launched a petition aimed at showing bank bosses locals' strength of feeling on the matter.
Ms Laing works in the McCalls convenience store in Rothes – where she says she has been inundated with grievances about the decision to axe the nearby Aberlour branch.
And yesterday she outlined the daunting 64-mile round trip some residents will soon have to embark on to reach their nearest Clydesdale branch in Keith.
Ms Laing said: "It's the last bank in Speyside, so many of us rely on it.
"The local branch is now to be Keith, but that means a 15-mile trip to Elgin from Aberlour, followed by a 17-mile trip from there to Keith.
"There's no direct bus to Keith. I don't know if Clydesdale is aware of these practical problems.
"A lot of pensioners only recently signed up with Clydesdale after changes to how they receive benefits, so this is a real blow for them."
Within days of launching her petition online, Ms Laing has attracted the backing of almost 400 people.
She now plans to distribute paper copies at shops in Aberlour and its surrounding villages.
Clydesdale Bank bosses confirmed plans to close 40 branches across Scotland last Thursday, including another Moray branch in Buckie.
Moray MP Angus Robertson has joined forces with other Westminster representatives from across the north-east to demand a summit with the bank's chief executive, David Duffy.
The region's MSP, Richard Lochhead, urged the Scottish Government to press the company into a rethink.
Mr Lochhead said: "I suggest the parliament calls on the Clydesdale Bank to reconsider closures where they are the last bank in a community."
Clydesdale management claimed the contentious move would create a better service overall, and pledged to find jobs for more than 200 affected employees "wherever possible".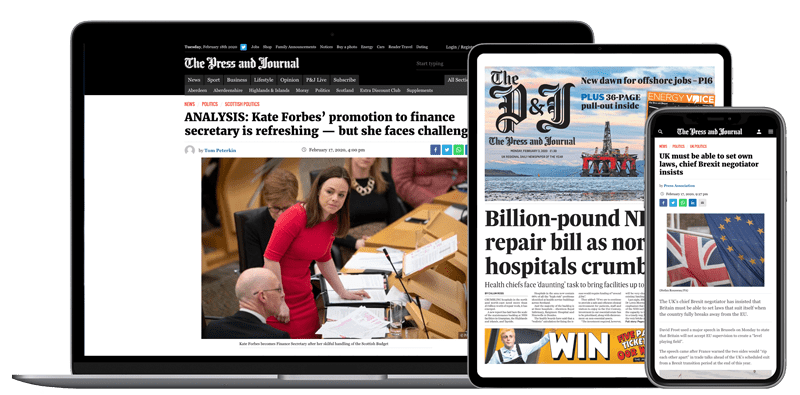 Help support quality local journalism … become a digital subscriber to The Press and Journal
For as little as £5.99 a month you can access all of our content, including Premium articles.
Subscribe