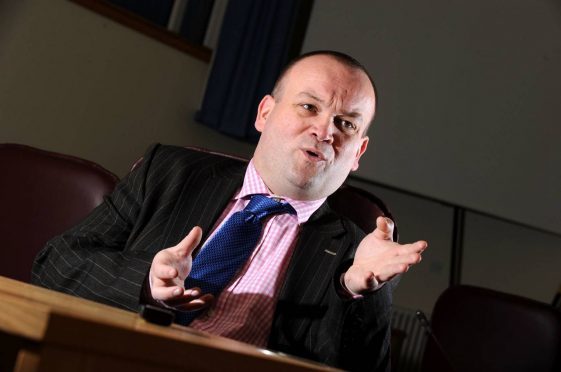 Moray Council's education boss believes the staffing crisis in the region is to blame for pupils falling behind the rest of the country.
Despite introducing a host of recruitment incentives, the authority had 44 classroom vacancies at the start of the academic year.
Yesterday figures were presented to the council's children and young people's committee showing how S4 students fared against the rest of Scotland.
The statistics showed the number of level four pupils reaching the literacy and numeracy standard dropped from 83% to 80% from 2014 to 2016. During the same period, the national benchmark Moray is compared against rose from 79% to 84%.
At level five the standard rose from 35% to 40% in Moray, but the national picture improved by double that margin from 40% to 50% over the same two years.
Laurence Findlay, the council's director of education and social care, yesterday told the committee that falling maths standards was a national problem but admitted staffing problems were beginning to take their toll.
He said: "Numeracy is a concern for us. Other regions are improving but we are improving more slowly. Capacity is an issue, we haven't had a numeracy officers for some years now.
"The staffing situation is also a concern. Maths has been one of the areas where it has been difficult to recruit.
"It's a fact that there have been major personnel issues, which I believe is starting to have a detrimental impact on pupil performance – I really do."
The pass rates were highlighted as an "area for improvement" in a report for yesterday's meeting with Moray now considered to be "well behind" other regions despite an improvement in level five.
The authority has introduced a host of sweeteners to encourage teachers to apply to work in the region – including relocation packages and rent-free accommodation.
Forres councillor George Alexander said: "I do feel this is maybe a consequence of what's going on behind the scenes – in particular the pressure on staff, lack of staff and lack of staff with necessary qualification.
"Looking at the trends in the statistics I hate to think it's going to continue like that."
Pupil representative Leithen Vallance, who attends Speyside High School, called on more emphasis to make maths interesting.
He said: "I think it's really important to pay attention to this in the early years. If there were more real-life examples it would
be easier to know how you can move on with it through life."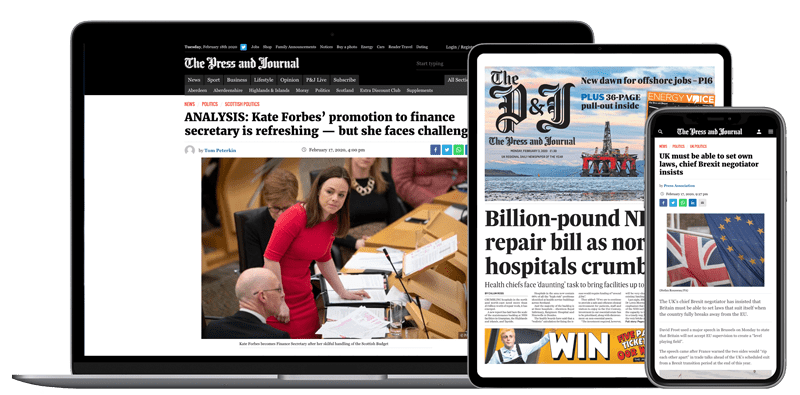 Help support quality local journalism … become a digital subscriber to The Press and Journal
For as little as £5.99 a month you can access all of our content, including Premium articles.
Subscribe