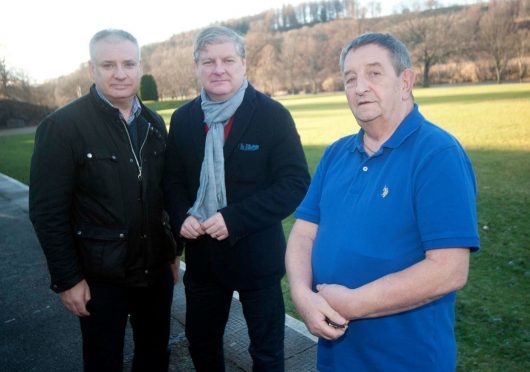 Three major banks have been invited to a public meeting in Speyside amid fears the closure of the last branch in the region could hit small businesses hardest.
Clydesdale's base in Aberlour will close its doors for the final time in May leaving residents with trips to Keith or Elgin to deposit cash.
Now the firm, as well as the Bank of Scotland and Royal Bank of Scotland, have been invited to Moray to listen to views on how banking can be revamped in the region.
Yesterday MP Angus Robertson and MSP Richard Lochhead met community representatives to plan the next stage in putting pressure on the firms.
Mr Robertson said: "There are particular needs for people in Speyside which the banks need to be aware of. The time has come for them to meet the community."
He added: "Small businesses are the lifeblood of the local economy, together with larger employers like Walkers and distilleries.
"We need to ensure the best possible banking services, including provision on the high street, for people in this part of the country who will have to hold onto lots of cash takings from events before being able to deposit it."
Clydesdale has insisted the closure of 40 branches across Scotland will lead to a better service for customers.
Community representatives intend to persuade the bank, as well as the others invited, rural banking services remain essential.
It is hoped a date can be agreed with the bank officials to attend a meeting in Speyside in the coming weeks.
A petition calling on Clydesdale to reverse their decision to move out of Aberlour now has more than 600 signatures.
Mr Lochhead said: "People are angry about losing the last bank in Aberlour but the issue about the future of rural banking generally also needs addressed.
"We want to focus the minds of the banks and hope they attend the meeting."
Hugh Fraser, treasurer of the Speyside Area Forum, added: "It's important that we try to do this through cooperation with the banks instead of fighting with them.
"Speyside probably puts more money into the national exchequer per head of population than anywhere else outside of London. We want to put the banks in the picture with the wider issues."
Sandy Henderson, chairman of the Speyside Area Forum, said: "It's a thriving part of the world. There's a lot going on in Aberlour and the rest of the area. Closing the last bank will have a big impact, especially on older people."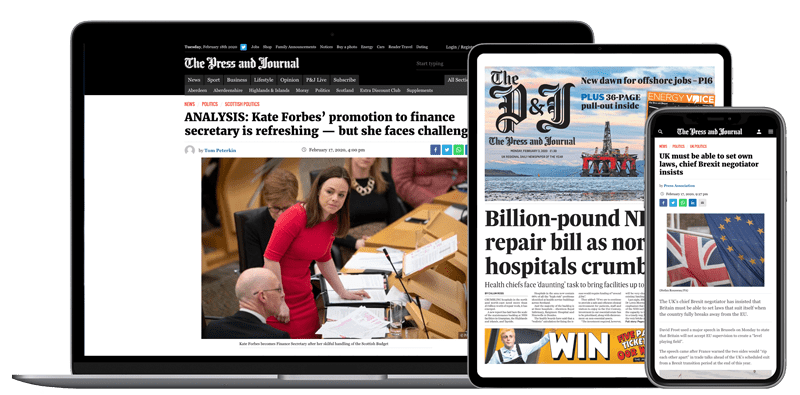 Help support quality local journalism … become a digital subscriber to The Press and Journal
For as little as £5.99 a month you can access all of our content, including Premium articles.
Subscribe