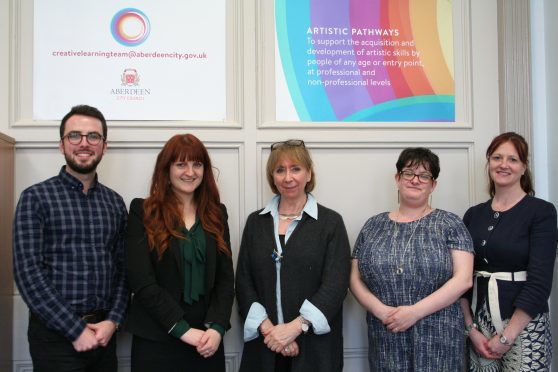 A Moray playwright has gained funding to conduct a research project and create a stage show based on people in her hometown.
Morna Young, who is originally from Burghead, will carry out interviews with residents to shine a light on under-represented voices.
The £20,000 award sees her appointed to the Dr Gavin Wallace Fellowship in response to the theme of "The folk, language and landscape of the north-east".
After completing the interviews, Mrs Young will write a full-length play to explore the philosophy of females from the Moray coast.
She said: "This fellowship marks a new chapter for my writing and I'm honoured to be working alongside Creative Learning – a vibrant team with shared interests and ambitions for the north-east.
"This year's theme is ever-present in my work and I will use the opportunity to examine the under-representation of female voices.
"I'm also looking forward to engaging with the wider community to embrace peer learning and creative exchange."
Mrs Young has previously worked for the National Theatre of Scotland, ITV and BBC Worldwide and is an associate artist at Elgin's Out of the Darkness Theatre Company.
The Burghead native is also a talented musician, specialising in folk singing, and is also able to play the fiddle, flute, percussion and clarsach.
As part of the fellowship Mrs Young will also receive £5,000 from Creative Learning to allow her to host the sessions.
Kate Lathan, artistic manager at Creative Learning, added: "Morna shone through as a writer who shares the values and aims we have at Creative Learning in terms of engaging with, and giving voice to, under-represented communities through creativity and culture."