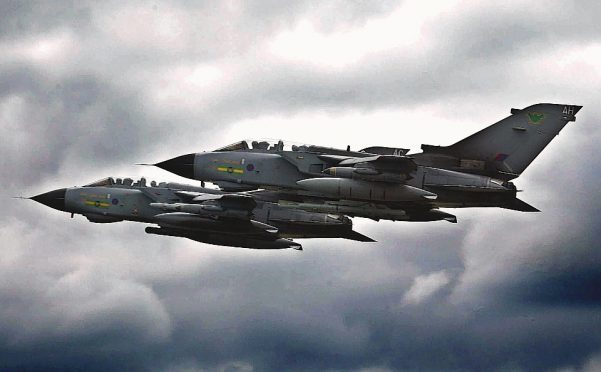 Personnel at RAF Lossiemouth will witness the end of an era next month as they bid farewell to one of the base's most legendary fleets.
The Moray airfield has been home to the XV (Reserve) Squadron of Tornado jets for more than 20 years.
The unit, which has taken part in some historic campaigns, will disband at the end of March in preparation for the retirement of the Tornado GR4 craft in 2019.
The squadron was formed on March 1, 1915, as the British military pioneered aviation tactics during World War I.
Following action in World War II, the Cold War and in Desert Storm, it was relocated to Lossiemouth in 1994.
The fleet now serves as the RAF's operational conversion unit, and is used to teach pilots how to fly the aircraft and best exploit its capabilities and weapons.
Air force top brass are planning a lavish ceremony to mark the departure of the squadron from Moray next month
And have asked aviation fans to help with the festivities by offering some permanent reminders of its time in the region.
Station commander Group Captain Paul Godfrey has launched a competition inviting people to submit their best photographs of Tornado jets taken at RAF Lossiemouth.
The pictures can be of any variant of the aircraft which have been based at the airfield.
Group Captain Godfrey said: "RAF Lossiemouth has been home to part of the Tornado force for many years and the aircraft type has served the RAF exceptionally well, continuing to have a significant role on operations today.
"The local community has loved seeing the Tornado in Moray over the years, with many people making trips to the area just to see them flying from the base.
"As the XV(R) Squadron nears its disbandment, which will be the end of the Tornado era at the station, we thought it would be a great tribute to find the ultimate RAF Lossiemouth Tornado picture.
"We see a lot of fantastic pictures from aviation photographers, so I'm expecting this to be a very difficult competition to judge."
Photographs can be entered for the competition via e-mail at lossiemco@gmail.com, and people should only submit one entry each. The closing date is February 28.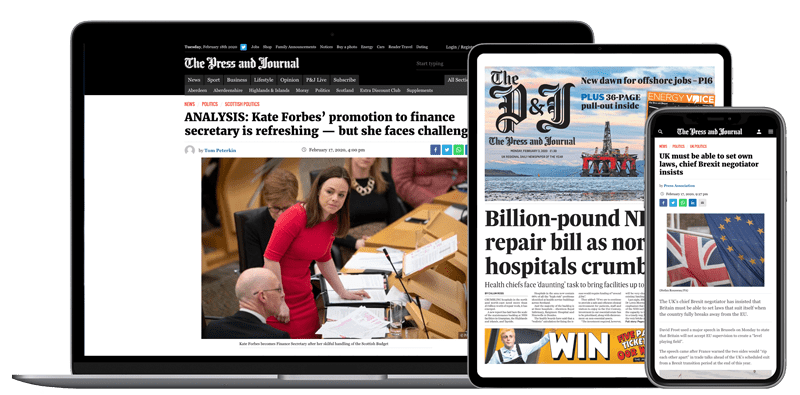 Help support quality local journalism … become a digital subscriber to The Press and Journal
For as little as £5.99 a month you can access all of our content, including Premium articles.
Subscribe