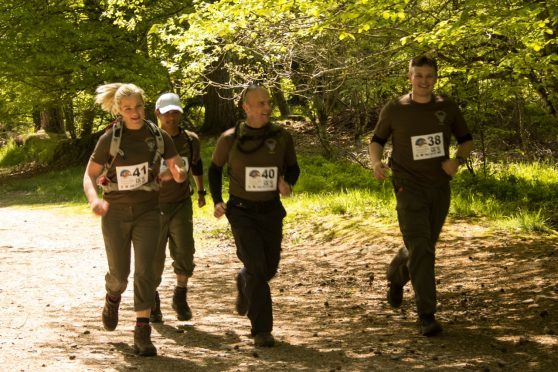 The organisers of a fearsome 100km challenge through the Speyside countryside in May have set an ambitious £10,000 target for the gruelling event.
Last year's Cairngorm to Coast race raised more than £8,000 for the RAF Benevolent Fund (RAFBF).
However, rather than rest on their laurels, the fundraisers are pursuing a new record for the third staging of the event on May 20.
The hike and bike challenge begins at the Cairngorm Ski Centre before descending to Nethy Forrest and Grantown.
Participants will then saddle up to cycle the remaining 70km on the scenic Dava Way and through Moray before reaching the finish line at RAF Lossiemouth.
For the first time, the route will be surveyed from the sky, while the enthusiasts weave their way through the countryside to the coast.
Karen Cox, chairwoman of the Lossiemouth RAFBF, said: "Last year we raised just over £8,000, but we would like to reach £10,000 this year.
"The help the fund gives the RAF is second to none – from World War II veterans and serving personnel to wives like myself.
"From the feedback we have had, it looks like it's going to be another fantastic year with many entrants coming back to beat their times.
"We have been contacted by the SkyWatch team in Inverness, who are going to be flying over the hike element of the challenge. We're very lucky to have their eyes in the sky."
Entry forms for the race can be found online at www.teamrafbflossiemouth.org.uk.
Early bird discounts for the May 20 race ends on March 1.