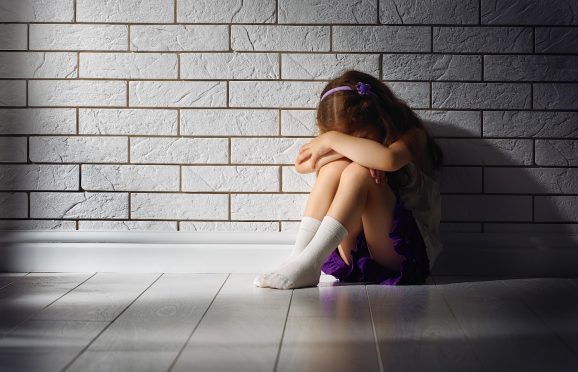 Inspectors have claimed vulnerable children in Moray are being put at risk as authorities are failing to identify those living with "neglectful parents".
A damning report published by the Care Inspectorate yesterday said some youngsters were suffering from "emotional harm" as the authorities were waiting too long before intervening.
And the industry watchdog also criticised top officials in the region for not having a back-up plan to address the issues.
The report stated that in a "significant" number of cases where children were identified as being at risk, staff did not respond quickly enough to concerns about the children's safety.
Urgent action has now been called for to improve children services across the region being provided by the Moray Community Planning Partnership – which brings together police, social workers, education and health staff and others
While most vulnerable youngsters were being helped in a way that had "some positive impact on their lives", the report said: "Some children and young people experiencing emotional harm or neglectful parenting had waited too long before decisive action to reduce risk to them was taken by staff.
A review of the records for vulnerable children showed that "in more cases than not children were kept safe as a result of staff recognising and responding appropriately when children were at immediate risk of significant harm" with children being rehomed to help keep them safe.
However, the report added: "Those experiencing neglectful parenting and cumulative harm are exposed to risk for too long before decisive action is taken."
The inspectors said they had "assessed the initial response to child protection concerns as weak in a quarter of relevant records reviewed".
The report stated: "Children experiencing neglectful parenting or emotional harm were living in situations detrimental to their safety and wellbeing for too long before decisive action was being taken.
"The circumstances of some children only improved when their situation reached crisis and more decisive action was taken."
Last night Karen Reid, chief executive of the Care Inspectorate, said she expected to see immediate action taken to improve the situation.
She said: "This inspection has identified important areas which need to improve and we expect to see changes put in place quickly.
"Leaders were not directing change effectively or sufficiently holding themselves or others to account where progress was slow."
Inspectors visited the region between August and September last year to assess the work done by the Moray Community Planning Partnership.
While children who were being helped by Child and Adolescent Mental Health Services (CAHMS) had "benefited greatly", the report said "some young people still had to wait too long for a service to improve their emotional and mental wellbeing".
Last night Moray MSP Richard Lochhead said he had called for an urgent meeting with the local authority and other services to discuss improvement plans.
He said: "This is a very concerning report from the Care Inspectorate and while there are a number of strengths identified it does highlight some serious areas of concern."
A follow-up inspection is planned within the next six months.
An NSPCC Scotland spokesman said: "The shortcomings highlighted in this report are of real concern – particularly the finding that some children are being left in situations of neglect for too long before they can get the help and support they need. It is vital that the necessary improvements are made to services as soon as possible."
Councillor Allan Wright, chairman of the Community Planning Partnership board, stressed the report highlighted no children were at "immediate risk" of harm.
He said: "There were cases of children subject to neglectful parenting and where it took too long to get it sorted out. We accept that.
"Everyone's working very hard and are determined to fix the problems. The chief officers group is now meeting fortnightly. There were years when it didn't meet in the past.
"That was highlighted by the inspectors and we have taken on board their criticism about that."
Susan Webb, chairwoman of the chief officers group encompassing the NHS, police and fire services, said: "Whilst inspectors highlighted important areas for improvement, we are pleased they have recognised the good work of CPP staff who continue to create a safe and nurturing environment for our children."
Despite concerns raised in the Care Inspectorate report areas of children services in Moray were also singled out for praise.
Inspectors found the range and effectiveness of support made available to parents with very young children made a positive impact on their lives.
Senior managers and front-line staff were also found to be willing to work together to meet the needs of those they help.
Pupils in the region were said to be encouraged to keep fit through a range of initiatives with children with disabilities also catered for.
Bonds built between schools and communities was also found to be a strength.
Moray Council chief executive Roddy Burns stressed a lot of work had been done since the inspection to address concerns.
He said: "Leadership issues highlighted by inspectors are acknowledged and we have sought to address these as a matter of urgency.
"Senior officers from Moray Council, NHS Grampian, Police Scotland the Moray Integrated Joint Board have joined forces to provide strategic and cohesive direction, we've commissioned a needs assessment for children's services across the partnership, and developed a children's services plan for the coming 12 months.
"This will inform our longer-term plans for the service."