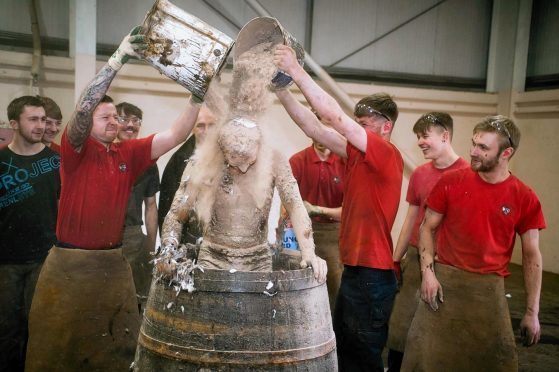 A Moray cooper was taken by surprise yesterday when his workmates pounced and covered him with buckets of foul-smelling sludge.
Craig Lambie had been lured into an office at the Speyside Cooperage, under the impression his bosses wanted to discuss his future with the firm.
But, while general manager, Andrew Russell, held the 20-year-old's attention, his colleagues on the factory floor prepared to cover him with tubs of slime.
Upon leaving the office, Mr Lambie was tackled to the ground and stripped to his underwear.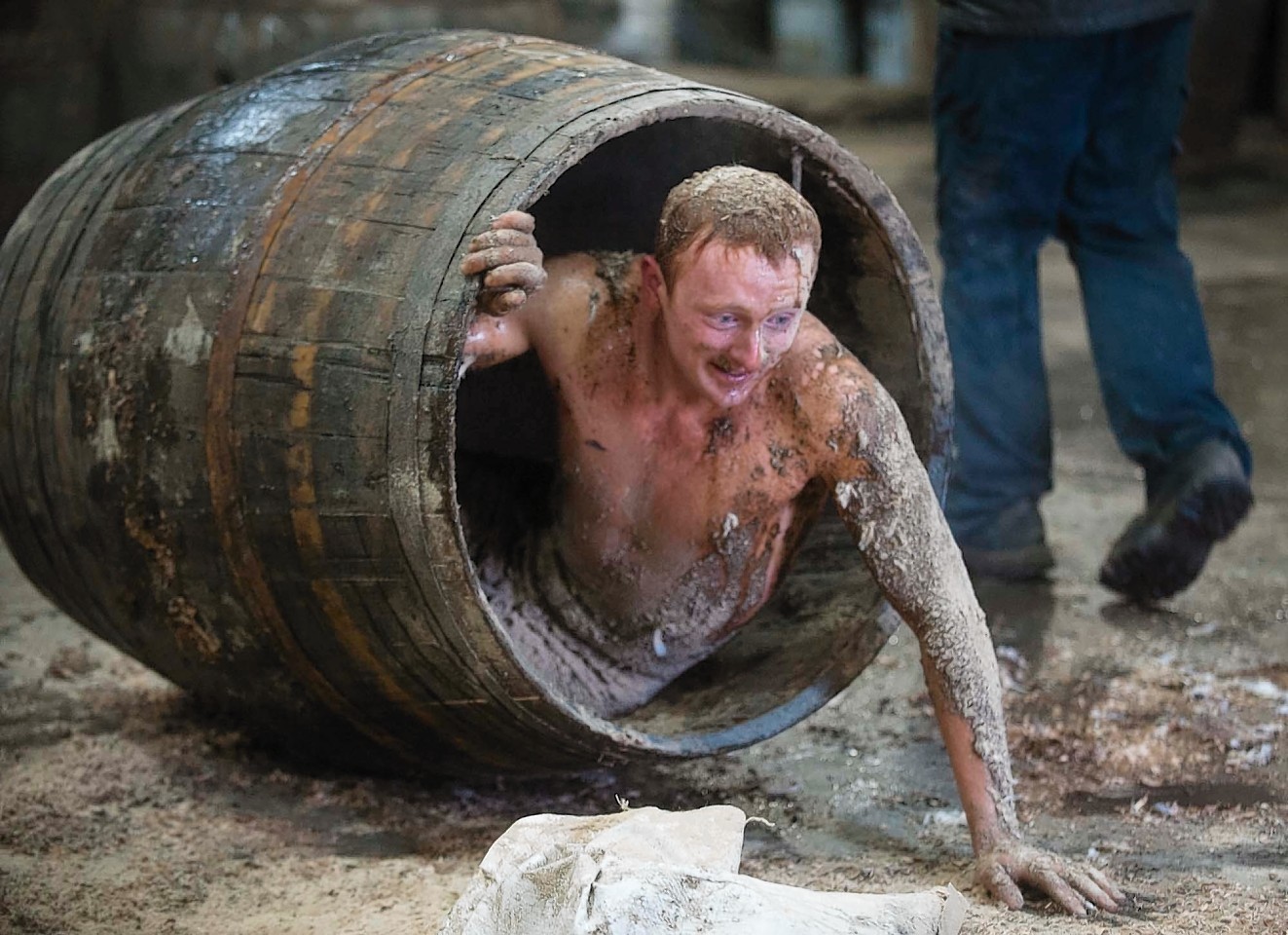 Within minutes, he found himself caked in muck, feathers and sawdust and being spun around the floor in a large barrel.
The "blackening" tradition dates back to the 14th century, and the firm revived it last year as a way of celebrating workers completing their four-year apprenticeship.
Clutching a can of lager for comfort afterwards, a shivering Mr Lambie begrudgingly embraced the moment.
The Rothes resident said: "I knew it was coming at some point, but I had no idea when, so this has come as a surprise.
"Unfortunately, it lived up to my expectations.
"I don't know what's in the mixture and maybe I don't want to know, but I am looking forward to it not being me on the receiving end next time."
Mr Russell added: "Craig hadn't got a clue what was happening. We were telling him about moving to a different bench now he has finished his apprenticeship.
"But we were really just trying to keep him for five minutes while everyone got ready for the blackening."
Mr Lambie's parents, Steve and Liz, looked on in horror from a balcony above the shop floor.
Mrs Lambie admitted she had been so worried about the ceremony she couldn't sleep the night before it happened, but was relieved her son managed to take the blackening in his stride.
Moray MSP, Richard Lochhead, observed the spectacle and added: "It's superb to see such heritage come alive, kicking and screaming and being rolled about in a barrel."
Cooperage visitor centre manager, Gill Reid, said: "Last year, we had our first blackening for 10 years and it's definitely something we are going to continue."