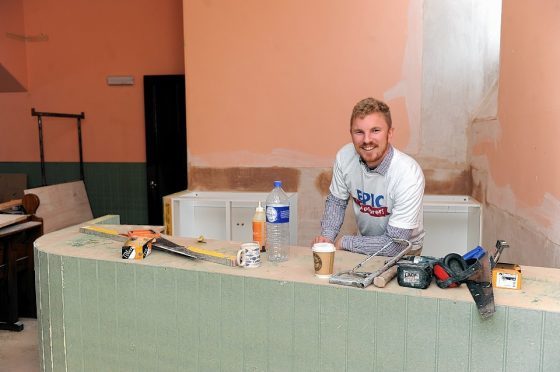 A Moray minister will hold a grand reopening at his village kirk to mark the completion of a £100,000 improvement project.
Reverend Peter Turnbull, who relocated from a parish in England to oversee Burghead Free Church in 2015, has revamped the 19th century venue.
When he arrived, the crumbling building needed new exterior stonework, new windows to reduce damp and a replacement heating system.
But the 32-year-old said the church is now in "stunning" condition – and described the work that went into overhauling it.
Rev Turnbull added: "Our aim was to create a welcoming, flexible and contemporary space that would be a resource for our community.
"Over the last 10 months old pews have been removed, a new floor laid, and large sections of the interior gutted and reinstated.
"The building has been updated with new heating, flexible seating, and modern audio-visual facilities, and fresh coffee is always on hand from the new drinks station."
The ambitious scheme was funded by the congregation, well-wishers, and grants from charitable trusts.
The congregation is throwing open the doors of the Grant Street building next month, and members have encouraged people from far and wide to attend the celebration.
The reopening ceremony will take place on March 12, at 11am.