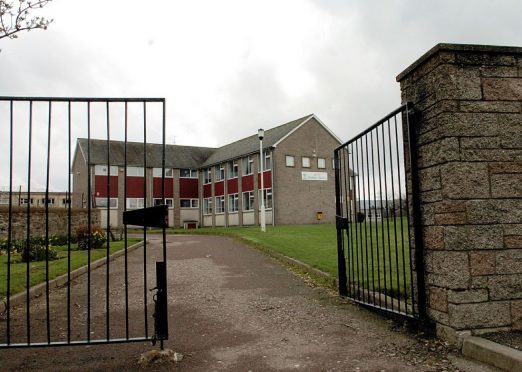 Inspectors have found "important improvements" are being made at a Moray school – but warned staffing changes will continue to affect forward momentum.
Education Scotland attributed a lack of progress among Keith Grammar School pupils to problems filling teaching posts when they last visited in 2015.
Yesterday, findings were published after a follow-up inspection to see what changes had been implemented.
Staff were praised for providing more opportunities to arm pupils with skills required for life in work with new courses available in science, modern languages and technology.
Links established with Skill Development Scotland have also helped teenagers be guided in making the right course choice for their careers.
But inspector, Carol McDonald, warned vacancies could continue to hit the prospect of pupils in the future.
She said: "The school has an appropriate improvement plan for the current session. Across the school, staff are working to take forward aspects of this plan.
"They show a high level of commitment to improving outcomes for young people. However, staffing changes are likely to impact negatively on this work.
"Teachers would like stronger strategic leadership in supporting and recognising their work. Important steps have been taken which have led to improvements in attainment."
A review of the school's literacy programme has been called for to ensure it is challenging enough for students. And meetings with teachers have been planned for those pupils identified as being at risk of not achieving their qualifications.
Mrs McDonald added: "Staff are continuing to make important improvements to the curriculum to support young people to make better progress in their learning."
A Moray Council spokesman said: "The inspectors found that important steps had been taken which had led to improvements in attainment, including raised attainment in S4 and in literacy and numeracy for all those leaving school."
Education Scotland has asked staff at Keith Grammar to take time to reflect on the recommendations to make further improvements.
Inspectors will carry out another review of the school with Moray Council within a year.