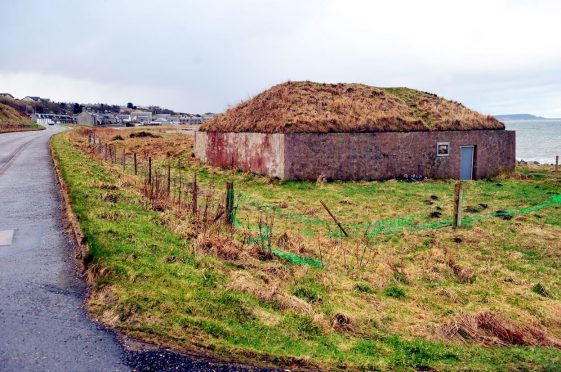 A community leader in a Moray village has urged residents to back plans to transform an ancient ice house – because they might not get another chance.
Ambitious proposals to convert an old fishing building into a cafe with nine new houses in Portgordon were abandoned three years ago after they divided the community.
Now a scaled-back version has been brought forward, focussing solely on converting the Gollachy ice house into a coffee shop.
Yesterday Maureen Burrows, chairwoman of Lennox Community Council, came out in support of the revised development and urged others to do the same.
She said: "I'm hoping that we grasp the opportunity. It's not often that we have people trying to invest in our little villages.
"We have already got a second chance at it – surely we would never get a third chance."
The stretch of the coast to the east of the village is a renowned spot to admire seals from the Moray Firth.
Residents have already raised concerns the influx of visitors could drive the beloved creatures away.
However, Mrs Burrows, who lives in the village, believes the attraction of the sea mammals provides the village with a unique opportunity to cash in.
She added: "I never understood people saying there's no need for a cafe there – you just need to go past there and see the amount of cars there to know it would be popular.
"I sit there to look at the seals anyway but a cafe on the Speyside Way would be a huge attraction in itself.
"There's nothing between Buckie to Spey Bay at the moment – this just seems to be in the ideal position for somebody willing to invest the money."
Cullen-based architect Nick Brown, who is working on the project, explained his client's drive for the project is the natural beauty of the area and her desire to save the ice house from crumbling into history.
Pringle George, secretary of the Portgordon Group, explained that local opposition was not as strong as previously but opinions remained mixed.
She said: "Some people think it's a great idea, some think it's a great idea but in the wrong place and others don't want it at all.
"It's a real mix, which is more positive than it was the last time because most of the opposition was to do with the housing."