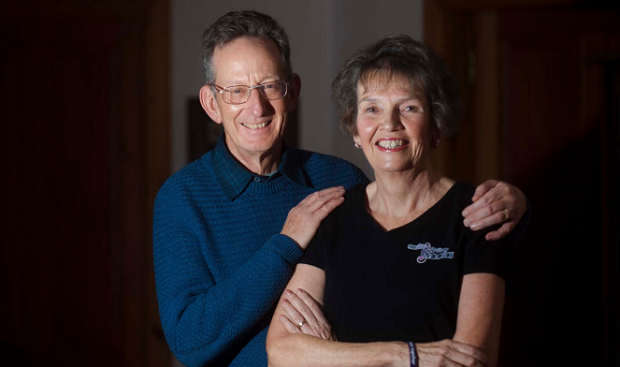 A Moray signing group has made a poignant donation after one of their members' husband was given a new lease of life by medics.
Tony Galloway spent more than two weeks in hospital after receiving a new kidney from a donor.
The Forres 63-year-old's original organs were at risk of shutting down as they became more and more clogged up with cysts due to a hereditary condition – known as polycystic kidney disease.
Throughout the ordeal in Edinburgh his wife June, who sings in the choir, received uplifting moral support from her fellow singers.
Yesterday they joined her to make the donation of £1,000 to the renal unit at Dr Gray's Hospital in Elgin to mark World Kidney Day.
Mrs Galloway said: "They are like my second family – they're my only family in this part of the world. All my other relatives are hours away.
"They were there when I needed them the most and offered me all kinds of support.
"One evening they asked me if I would mind if they raised money after what Tony went through. I couldn't have been more delighted."
Mrs Galloway and the rest of the choir performed a programme of heartfelt songs in the Forres British Legion to raise the money.
The emotional event came about after members decided to make a contribution to a cause that had touched one of the group.
Mr Galloway, a retired wing commander at RAF Kinloss, stressed he would not be alive today if it had not been for an anonymous donor.
He said: "I'm as good as I have ever been now but I'll always be grateful to the donor. It's so important for people to carry donor cards."
Mr Galloway continues to visit the Elgin unit for follow-up treatments.
The money raised will contribute towards new electronically-controlled chairs for the ward where patients receive dialysis.
Sheila Archibald, senior charge nurse in the renal unit, said: "The patients spend up to five and a half hours at a time in the chairs three times a week and can only use one arm during that time.
"The new chairs will help them be more comfortable and give them more freedom. It'll make a big difference."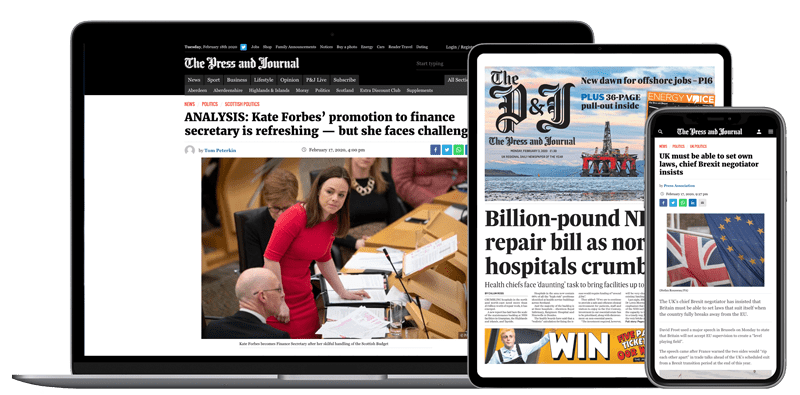 Help support quality local journalism … become a digital subscriber to The Press and Journal
For as little as £5.99 a month you can access all of our content, including Premium articles.
Subscribe