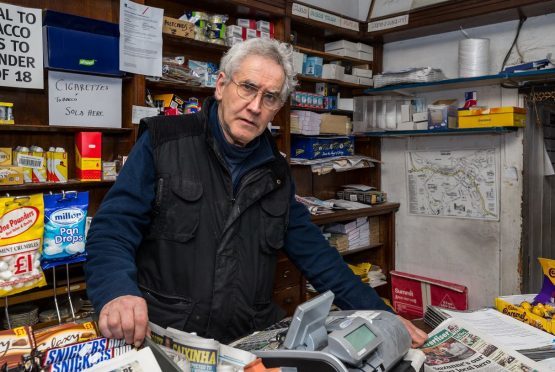 A shopkeeper has spoken of his terror after being held up at knife-point in an early morning raid.
The thief targeted Cullen Paper Shop yesterday, initially demanding cigarettes when he approached the counter.
But when shop owner Alex Legge told the man he did not have enough money, he pulled out a blade and demanded cash from the till.
The culprit fled with a handful of notes – but not before passers-by realised what was happening and called the police.
A man has now been detained in connection with the incident.
Last night Mr Legge, who has been working in the shop in The Square for 21 years, described the frightening incident and said he just decided "not to be a hero".
"He held the knife in his hand while threatening me with it. I just used my experience – go along with what they say or it could be a disaster.
"I just thought to myself, one false move and something serious could happen here.
"I just tried to listen to what he had to say. I wasn't going to be a hero. I just wanted to calm him down."
The 63-year-old said he had never experienced anything like the raid, which happened at about 7.15am, during his time at the shop.
He added: "He obviously didn't have enough money for the cigarettes so I was just trying to usher him out of the shop because he was wasting his own time and my time.
"He then pulled out a knife and said he was wanting money."
The man, who was with a Staffordshire bull terrier, then threatened passers-by as he fled from the scene.
It is understood that the man then knocked on the door of a house nearby before demanding transport away from Cullen.
Keith and Cullen councillor Ron Shepherd said: "I feel sorry for Alex. I don't care what you say, this must have been very frightening. Things like this don't happen in Cullen. It's good to know the police got there quickly."
Detective Inspector Norman Stevenson last night appealed for information, and assured residents they had acted quickly.
"Resources were deployed immediately following reports of a robbery and a man was detained shortly after nearby," he said. "He is currently assisting us with our inquiries.
"No one was injured during the incident, however it would have obviously been unsettling for the shop worker involved and a small number of customers who were there at the time.
"I must stress how rare and unusual incidents of this nature are in the area and would like to thank the community for their patience and support while police carry out inquiries in the area."
Anyone with information should contact police by phoning 101 or Crimestoppers on 0800 555 111.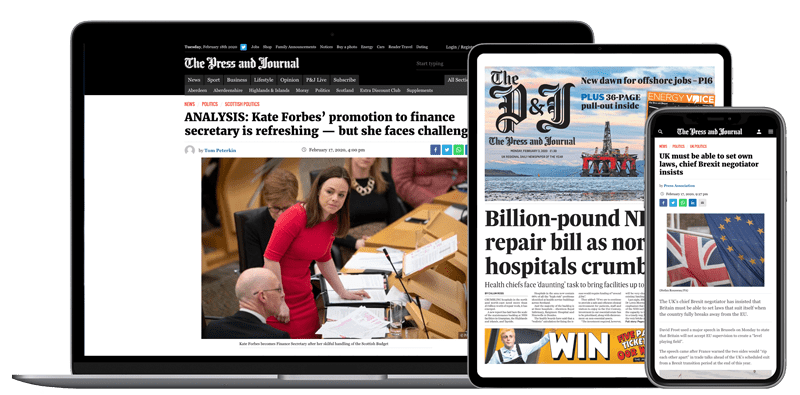 Help support quality local journalism … become a digital subscriber to The Press and Journal
For as little as £5.99 a month you can access all of our content, including Premium articles.
Subscribe