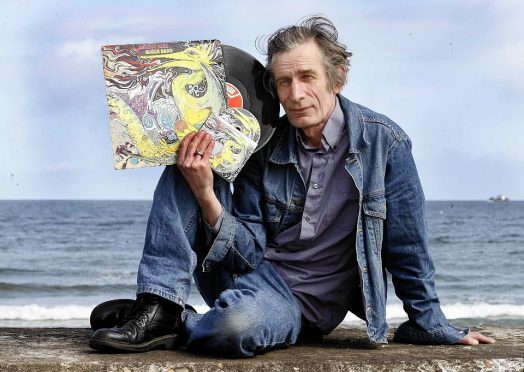 A Moray pub is holding a musical tribute evening to an "unassuming" regular who never once boasted about having worked with some of the world's most famous musicians.
John Mackie played alongside Pink Floyd and Marc Bolan when he lived in England during the 1960s, and even penned some early lyrics for Davd Bowie.
Mr Mackie travelled from his home in Banff to Lossiemouth's Beach Bar every Tuesday in his later years, where he became a fixture of its folk nights.
The poet died two days before Christmas, aged 70, after suffering a stroke.
Beach Bar owner, Graham Fleming, knew Mr Mackie simply as a friendly customer eager to chat about poetry and music with like-minded people.
It was only after his death that Mr Fleming was made aware of Mr Mackie's extraordinary back story.
The gifted musician was a member of the band Djinn, formed by legendary producer Tony Visconti, along with David Bowie.
Though the band split after a year, Bowie would later record Life is a Circus – which Mr Mackie helped write.
Last night, Mr Fleming said he was stunned when he learned that the man who routinely visited his pub had rubbed shoulders with musical greats.
The licensee said: "He just enjoyed coming to the folk nights at the bar, he liked to hear a few songs and tell a few stories among friends.
"Mr Mackie was really modest about it, and such a nice, well-liked guy.
"I never knew anything about his history, but I think it's important that we spread the word about it now."
After returning to Scotland, Mr Mackie became a lecturer in management studies, last working at Aberdeen University, and continued touring his poetry and music.
Lossiemouth filmmaker Yvonne Findlay is the driving force behind a tribute evening taking place in the Beach Bar next month.
Mr Mackie helped her to make a documentary about the coastal town – which he would often profess his admiration for.
She said: "He had a great interest in people and the history of Lossiemouth, and a tremendous respect for its fishing community and boat building history."
The celebration event will take place on Friday, April 14, at 7pm and those planning on attending to perform should e-mail yvonne@creative visionsmoray.co.uk