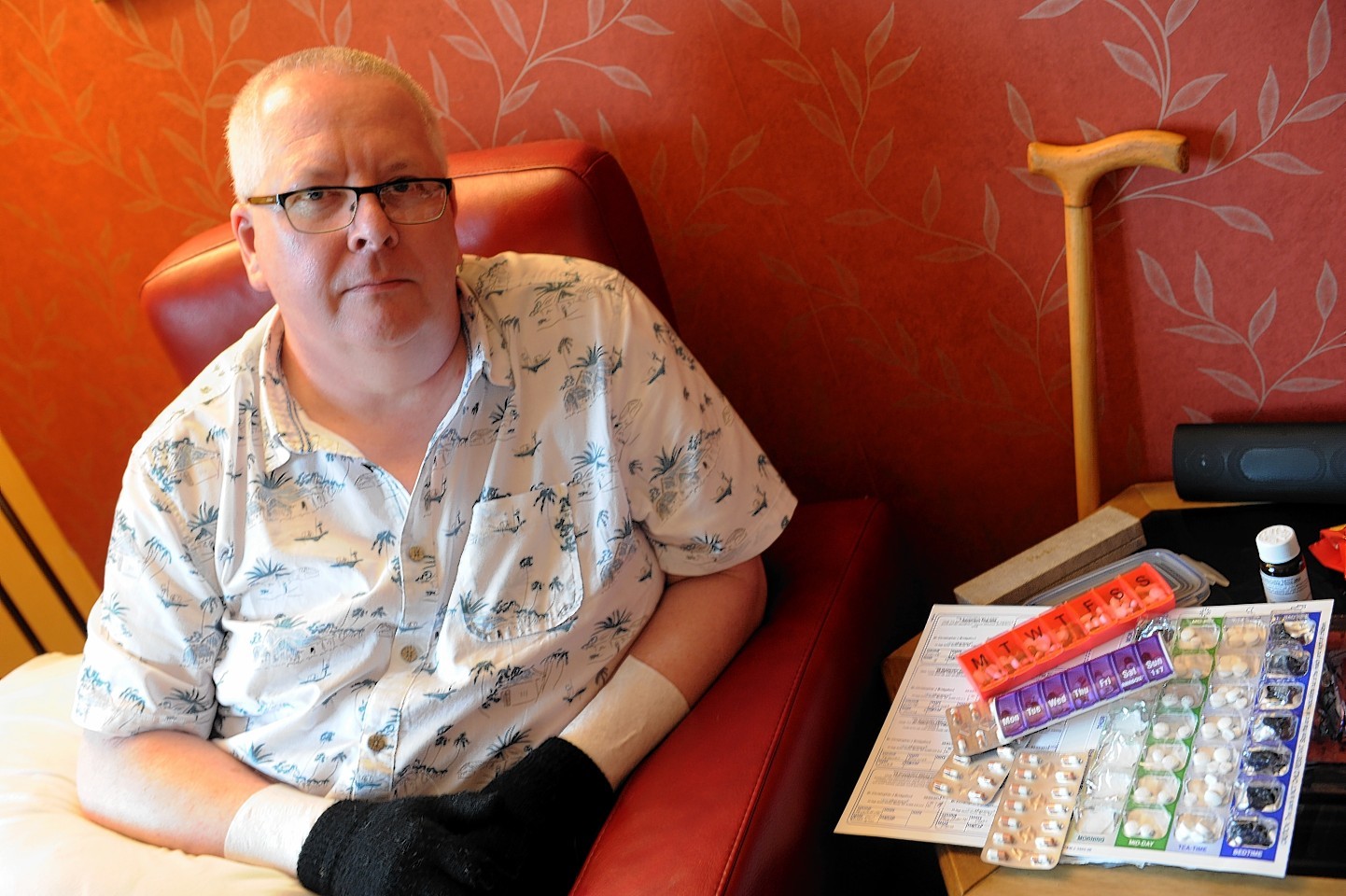 The Scottish Government has vowed to improve services for Moray patients faced with arduous trips to Aberdeen for treatment – despite their ailments causing them constant pain.
And the nation's minister for public health and sport, Aileen Campbell, has offered to meet the region's chronic pain sufferers in person to discuss their difficulties.
The pledge came after Moray MSP, Richard Lochhead, raised the matter at Holyrood yesterday. He explained that patients with chronic conditions often have to venture to Aberdeen Royal Infirmary to receive injections to alleviate their suffering.
The founder of Moray support network, Affa Sair, last night expressed the hope the minister's visit could be the catalyst for improvements to the current situation.
Chris Bridgeford, from Forres, revealed that some chronic pain patients can take as long as a week to recover from gruelling journeys to the Granite City.
He said: "It's something most people wouldn't give a second thought about.
"But these journeys, when you are already constantly in pain and tired, are an incredible hardship.
"The need for certain services to be available at Dr Gray's is the main thing we want to impress upon Ms Campbell if she comes to see us.
"We think there could be some real value in explaining to her, face to face, what we have to go through."
The public health minister responded: "My officials have made an offer to meet Affa Sair, and I am happy to meet the group as well.
"My officials, along with the patient group, will work together to identify where further improvement can be made and I am happy to keep an eye on progress."
Mr Lochhead said: "Most of us cannot begin to imagine what it is like to suffer from chronic pain, and to be faced with lengthy journeys to receive treatment.
"That's why it is so important for patients in Moray that NHS Grampian provides as many services as possible from the recently reinstated pain clinic at Dr Gray's.
"The efforts of Chris Bridgeford and Affa Sair in keeping the issue of chronic pain, and services for chronic pain patients at the forefront of everyone's minds is absolutely to be commended."