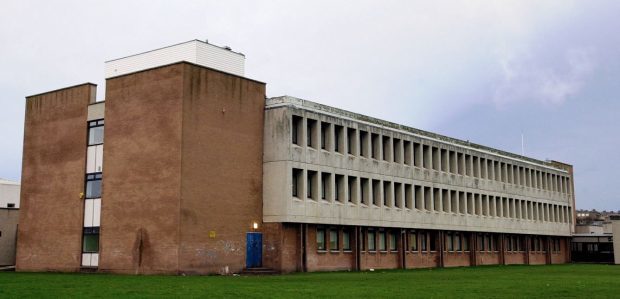 The building of a new secondary school for Lossiemouth is already running £700,000 over budget, it has been revealed.
Sandy soil causing problems with foundations has been blamed for the gap as Moray council staff battle to get the project back within the £35.3million available.
That is the sum committed by the local authority and the Scottish Futures Trust for the project.
The issue will be discussed today at a meeting of the authority's sustainable education sub-committee.
A report prepared by council officer Shona Leese explains: "The total funding approved for this project is £35.3million. Of this £21.6million has been committed by Scottish Futures Trust and £13.7million by Moray Council.
"Estimates for completing the project as currently envisaged by the council exceed this figure by £700,000. Consideration is being given to ways of bringing the project within budget.
"Ground investigations have already been undertaken at the proposed site and have identified issues. This will have an impact on the foundation solution."
The report also revealed that construction on a replacement for Elgin High School, which is due to open next year, is on budget.
Heldon and Laich councillor John Cowe stressed a replacement school with the capacity to cope with an influx of people to the town as part of the RAF base's expansion was essential.
He said: "Council officers are working extremely hard to get the project within budget. The financial viability of the council will have to come into play as well though.
"There could be up to 500 extra personnel coming to RAF Lossiemouth over the next few years. A new high school needs to be part of that."
Mr Cowe added that the project was due to be discussed at the final full council meeting this month before elections in May.
The replacement school, which is due to increase capacity by 100 to 800, was at the centre of funding rows
even before it was given the go-ahead by councillors last year.
Officers warned retaining a swimming pool in the new design would be "financially irresponsible" at a time when service cuts were on the cards – despite the existing pool being very popular with the public.
However a pool was requested to be included in plans after the Ministry of Defence said they may help to fund its construction.