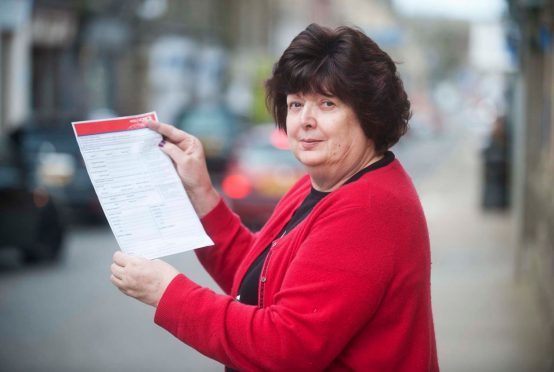 A parcel sent from Moray to Orkney took the long way round after it was diverted on a 700-mile round trip to the north of England.
Linda Gorn was given a 48-hour delivery guarantee when she paid £12.28 to post wool from Keith to her sister in the northern isles on Wednesday last week.
But the package only arrived on Stronsay yesterday after taking five days to reach Inverness following a trip south to Chorley near Liverpool.
The wool then took another three days to reach the Orkney island.
Mrs Gorn watched her parcel's tracking information with bemusement as she traced its progress from an Aberdeen depot to south of the border.
Last night, Parcelforce offered her compensation and explained the package, which is destined to be knitted into garments for refugees, was routed to England by mistake.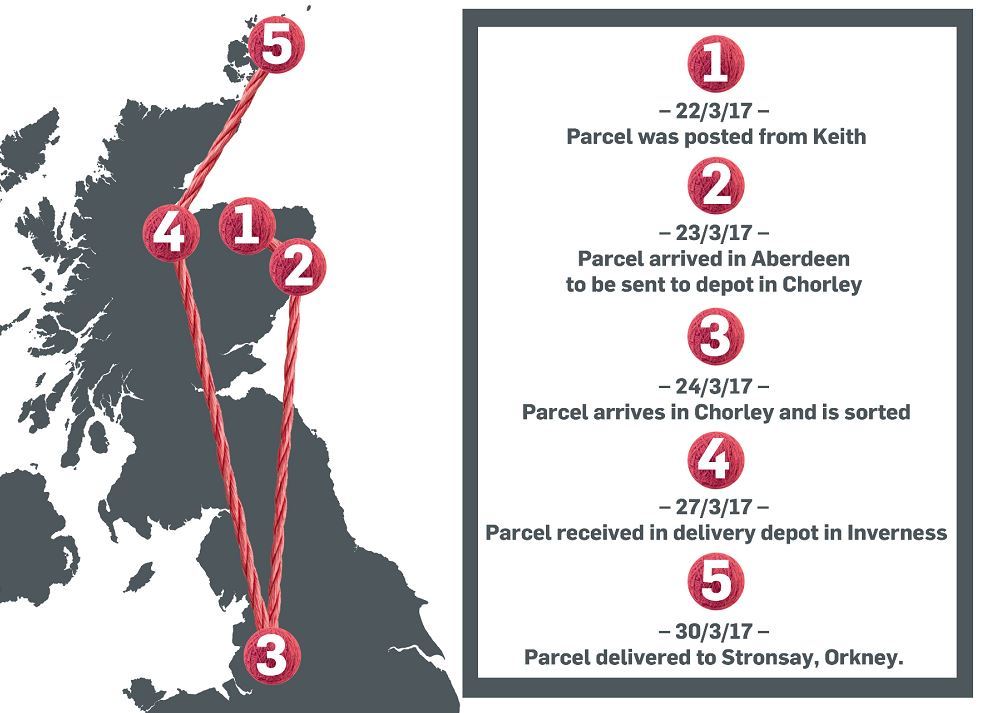 Fears have now been raised that large detours could be affecting businesses posting items in the north of Scotland.
Mrs Gorn said: "There's no way they could have delivered it to Orkney in two days if it's getting sent all the way to England. They shouldn't be making those kind of guarantees if they can't be kept.
"When I went to post it, I was actually offered the 48-hour service – that was what I paid for.
"Thankfully it was just wool that I was posting to my sister. It could easily have been something more important."
Highlands and Islands MSP Douglas Ross has already written to Parcelforce to ensure northern customers are not regularly receiving a "second-rate service".
He said: "When you pay a company which promises you a service, you expect them to honour it. Businesses in particular need a reliable service.
"There needs to be an explanation as to what happened for this parcel to go from Keith to England and then back up to Orkney. It beggars belief."
Last night a Parcelforce spokeswoman apologised to Mrs Gorn for the delay and explained that only a five working day guarantee is available to Stronsay.
She said: "We apologise this was not explained to our customer when their item was posted. Unfortunately, as this item was incorrectly forwarded to our sort centre in the north of England, it was delivered outside this time frame."