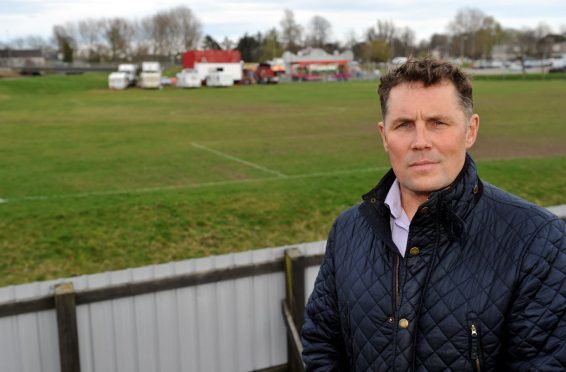 A fresh bid is being prepared to take over a playing field in Moray's biggest town to create a thriving sports legacy.
About 60 children are due to play football every day at Lesser Borough Briggs in Elgin throughout the Easter holidays.
But now other sports could soon take to the field on the grassland next to the River Lossie as part of an ambitious project.
The newly-formed Lesser Borough Briggs Community Trust is preparing an application to Moray Council to take control of the land to maintain the pitches.
Chairman Dave Allen said: "There is going to be 300 children down there playing football this week – that just shows the potential of it.
"I've been involved in rugby and the Morriston pitches can get a bit of flooding and get absolutely frozen when it's cold. It could work for them or hockey or whatever sport you want.
"It's seemed strange to me that Elgin doesn't have outdoor facilities to match the likes of Keith or Aberlour – rather than sitting moaning about it I thought we should do something."
Lesser Borough Briggs is currently held in trust for the people of Elgin by the town's common good fund.
A business plan is being prepared by the trust to run the pitches on a not-for-profit basis, which is expected to be submitted to Moray Council in the summer.
If approved the pitches would be fenced off with a long-term aim of installing a £600,000 artificial pitch.
Mr Allen explained that if the park was passed to the trust it would not be able to sold to a commercial firm.
Elgin City Football Club previously tried to take control of the land for a new artificial training pitch in 2013.
Yesterday chairman Graham Tatters explained the club would be willing to help maintain the new facility to improve their academy ranks, which begins with three-year-olds.
He said: "It's not our project but we would be keen to help tend to the grass in exchange for discounted fees, or something like that.
"We run a lot of community classes to encourage children into the academy. This would be a great help."