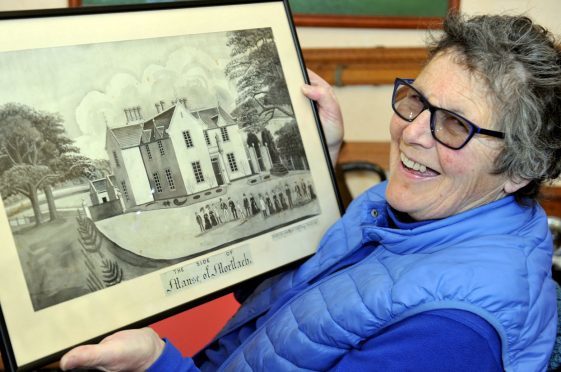 A chance encounter with a tourist has proved the inspiration for an exhibition of historic images of a Speyside town.
Dozens of drawings by John Scott, who was born in the Cabrach in 1829, will go on display in Dufftown this weekend as part of the town's 200th anniversary celebrations.
The Victorian artist sketched the buildings and characters in extremely detailed images.
But exhibition organiser, Debbie Moir, only became aware of the collection when tourists outside the Whisky Museum were using one to identify where it had been drawn.
Now, donations of Mr Scott's drawings and a collection from the Falconer Museum in Forres will be pulled together for the first time.
Mrs Moir said: "They were drawn in a very architectural style. He was reputably deaf and dumb, so art was his only form of expression.
"I think people will find them very interesting. The buildings are very detailed, but the people are almost caricatures – when you look closely, you can see some of them falling off carts and things like that.
"The buildings have hardly changed since his day. It's very interesting to look back and see how little has changed."
More than 100 drawings from pupils at Mortlach and Glenlivet primary schools and Speyside High School will also be in the gallery.
Students were tasked with replicating Mr Scott's style while being urged to experiment with different techniques.
The exhibition will run at the Mortlach Hall in Dufftown from Sunday, April 9 to Friday, April 14 from 2pm to 4pm, with an extended opening until 8pm on Tuesday.
Entry is free.