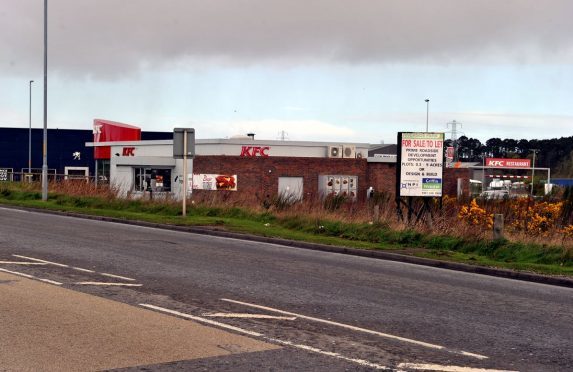 A drive-through coffee store opening on the outskirts of Moray's biggest town has been hailed as a "vote of confidence" for the region.
Costa will open its third outlet in Elgin near a busy A96 roundabout next to KFC later this year.
The coffee giant is the latest company to target the east of the town, which has been earmarked as the future "gateway to Elgin".
Lossiemouth-based Grampian Furnishers has lodged plans to move in with a new showroom on a neighbouring plot to create 50 new jobs.
Moray Council is also driving proposals for a massive business park on the opposite side of the A96 at Barmuckity, which could create up to 4,000 jobs in a hotel, industrial estate and homes complex.
Last night there was hope Costa's interest in that side of the town would prompt more firms to consider opening in Elgin.
Sarah Medcraf, chief executive of Moray Chamber of Commerce, said: "This is a vote of confidence for Moray business as it shows that we live in an attractive place for inward investment – especially when the investment comes from a national chain.
"We are hopeful that this type of investment will encourage local Moray businesses and other inward investors to do the same, although we are aware that business times are tough."
The new store on Riverside Road will be Costa's third shop in Elgin – the firm already has sites in the town centre and at the Edgar Road retail park.
The approval of the new coffee shop comes a week after hotel firm Travelodge announced it was investigating opening a branch in Elgin.
Moray Council officers accepted the coffee drive-through as an exception to planning policies because it would support the needs of the nearby industrial estates as well as motorists while creating a "moderate" amount of jobs.
Costa was approached for comment, but there was no response.