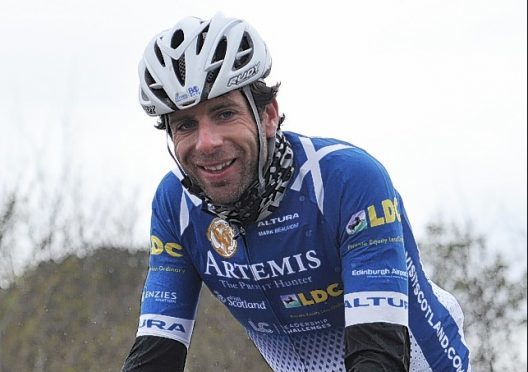 A record-breaking cyclist sped through Moray yesterday as part of his crusade to cycle around the whole of the UK.
Mark Beaumont, who is also an adventurer and documentary maker, made his way south through Elgin and surrounding areas in the afternoon.
As he pedalled past Lhanbryde, Mr Beaumont smiled and waved at supportive onlookers.
The grey weather appeared not to have affected his mood, nor that of his companions.
Elgin Academy pupil Shoaib Rasul had aimed to catch a glimpse of his hero and was hopeful of spotting him on Elgin's newly opened cycle path.
The 16-year-old was disheartened when Mr Beaumont instead stuck to the A96 Inverness – Aberdeen road when completing his route through Elgin.
But Shoaib said he remains optimistic that he will see the cycling star in person during a future challenge.
He added: "It's great to think that he was so close, though I'm disappointed I didn't get to see him as I am a really big fan.
"He will be doing something like this again I am sure, so I'll catch him next time.
"Moray is a good area for cycling, but I just hope Mr Beaumont was able to avoid the potholes on some of the roads."
The 34-year-old is cycling through Britain at a rate of nearly 240 miles each day.
The effort will take him 16 hours a day, for 15 days, and has been planned as a "warm up" for an 80-day tour around the world.
The entire journey around the coast of Britain will amount to 3,500 miles.
The Perthshire resident already holds the Guinness World Record for completing an 18,297 mile journey around the world in just 194 days and 17 hours.
Last time, he was on his own – struggling to find water and a place to sleep.
However, this time will be different for as he will be supported by a mechanic, nutritionist and physiotherapist.
The aim of his journey is to raise funds for a Glasgow charity called Orkidstudio, which works to benefit communities worldwide through innovative architecture, construction and social enterprise.
His world tour tour will start in Paris and go through Europe, Russia and Mongolia all the way to Beijing in China.