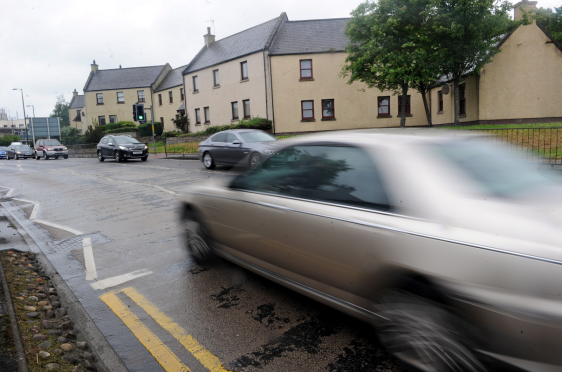 A crackdown on "boy racers" across Moray has led to five arrests.
People in Elgin and Buckie have complained about anti-social drivers shattering the peace in residential areas by noisily speeding through them.
And police have now launched a ramped up operation aimed at catching some of the worst offenders in the act.
Yesterday, the force hailed the success of the ploy as officers detailed the arrests of five men made during the activity.
A 24-year-old was snared after being spotted driving at 50mph in Buckie's East Church Street – which is a 30mph zone.
Another 24-year-old has been charged with dangerous driving after allegedly undertaking another car in Elgin.
An 18-year-old was stopped while driving at more than 40mph in a 30mph zone in the Bishopmill area of Elgin.
Another 18-year-old man faces charges after being caught driving dangerously along Elgin's Alexandra Road.
One further man, whose age has not been specified, has been charged with careless driving following an incident on the A96 Aberdeen to Inverness road, at Fochabers.
Residents of Murdoch's Wynd in Elgin say they have taken to wearing ear plugs at night to drown out the noise of "uncaring" motorists.
There were also grievances about the noise created by backfiring exhaust pipes scaring family pets.
Elgin Area Inspector Graeme Allan said the arrests should serve as a warning to other reckless drivers.
He said: "We will continue to target anti-social and dangerous driving in our towns and are committed to improving road safety.
"All road users have a role to play in making sure our local roads are safe for all, and we will take enforcement action where necessary.
"I cannot stress the dangers of speeding enough.
"There is no excuse for it and we will robustly deal with those committing road traffic offences.
"The success of these operations is thanks to the support we receive from our local communities, and I would encourage the public to continue reporting concerns to us so we can take action."