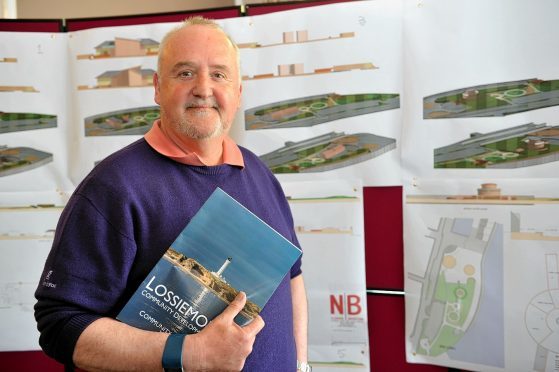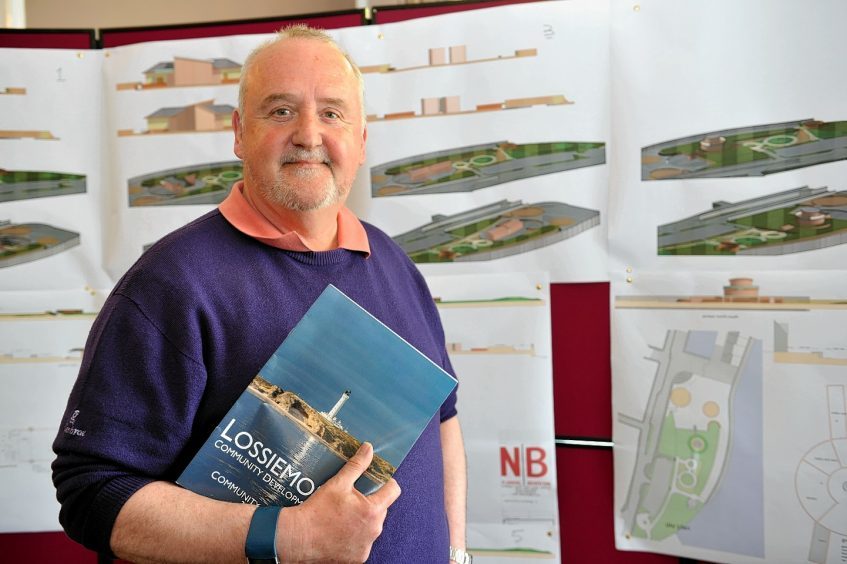 Lossiemouth residents packed into a public gathering yesterday to eye up ambitious plans to revitalise its seafront.
Proposals to convert the town's bandstand area into a cafe, tourist information centre and exhibition space were revealed earlier this month.
And yesterday, the Lossiemouth Community Development Trust offered locals a glimpse of the designs which could take shape depending on how much money the group secures.
People who attended the Stotfield Hotel open event learned the most ambitious scheme would cost £750,000.
Mum Leigh Russell lives across the road from the spot and can't wait to see the building revamped.
She said: "As things stand, the pavilion is certainly underused and I totally back any drive to make more of it.
"You can see it is starting to fall into disrepair, and some sort of action needs to be taken.
"As a parent, I would like to see a lovely big park there as well as a cafe to generate some income."
The community group's treasurer, Rab Forbes, stood by huge boards displaying artistic drawings of how the venue could look in the future.
Mr Forbes said: "People would really like to see something done with it, but we are nowhere near knowing quite what that is yet.
"The purpose of the open event has been to gather feedback, and to find out what is best for the town.
"To get the funding we would need for a project like this, we need to prove that people want to see it happen."
The former railway station building occupies a spot along the seafront which offers scenic views of the East Beach, and is popular with visitors.
An appraisal of the Station Park site determined that the bandstand and accompanying community garden area would be ideal for a "multi-purpose tourist facility".
Representatives from other projects also attended yesterday's event in an effort to promote their causes.
George Cowie offered an insight into how the Action Marine Park group aims to breathe new life into the grassy expanse on Stotfield Road.
And Hopeman mum Carmen Gillies explained how the Community Wellbeing Development Group helps look after older people around the area.