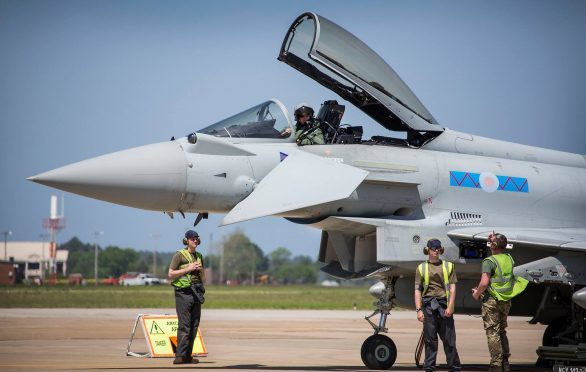 Top gun pilots from RAF Lossiemouth are taking part in a massive aerial combat exercise in America.
Crews from the Moray base have joined US Air Force colleagues in F-35 Lightning II stealth jets to engage with "enemy" attackers.
A total of 175 RAF personnel are working with nearly 400 people from American and French forces in Virginia as part of Exercise Atlantic Trident.
The huge operation was designed to allow pilots to hone their flying tactics and procedures while fine-tuning software that allows the planes to "speak" to each other.
It also marks the first time the advanced "next generation" F-35s, which can land vertically, have worked alongside all three Nato aircraft – the Typhoon, F-22 and Rafale.
Wing Commander Chris Hoyle, officer commanding RAF Lossiemouth-based 1 (F) Squadron, explained the operation allowed crews to get a glimpse at the potential of the new F-35 Lighting IIs, which will enter service with the RAF and Royal Navy next year.
He said: "Exercises like this strengthen the unshakable bonds between the air forces of our nations which have stood the test of time and remain central to our collective security.
"The F-35 is a highly capable aircraft and operating alongside it on this exercise gives the RAF a taste of what to expect when it is introduced into frontline service with the UK Armed Forces."
Crews from 1 Sqn have been tested with highly-contested aerial battle simulations against "enemy" F-15 Strike Eagle and T-38 Talon aircraft. The operation is scheduled to conclude on Friday, April 28.
The Ministry of Defence has 138 F-35s on order from Lockheed Martin, which will be stationed on Queen Elizabeth class aircraft carriers.
RAF Lossiemouth's station commander, Group Captain Paul Godfrey, is flying in the exercise and was impressed to see how well the Typhoons performed with their American and French allies.
He said: "The F-15s and T-38s kept coming at us but with all of the aircraft capabilities that we had available to us it was amazing to see how it all fitted together and how lethal we were."
During the exercise the Chief of the Air Staff, Sir Stephen Hillier, signed an agreement reinforcing the bonds between UK, US and French forces at Joint Base Langley-Eustis in Virginia, where the operation is based.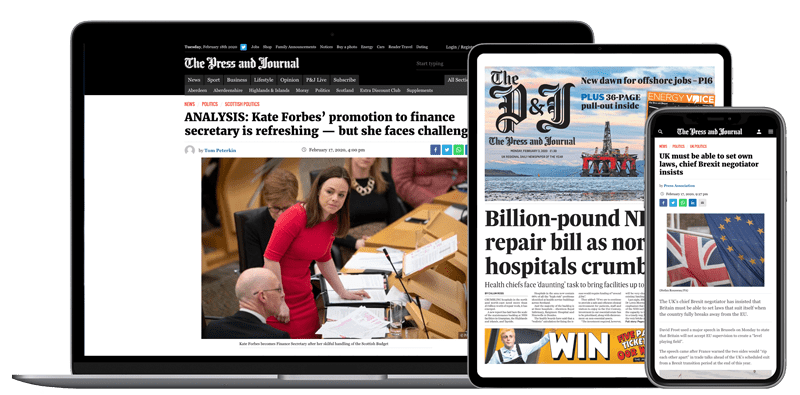 Help support quality local journalism … become a digital subscriber to The Press and Journal
For as little as £5.99 a month you can access all of our content, including Premium articles.
Subscribe