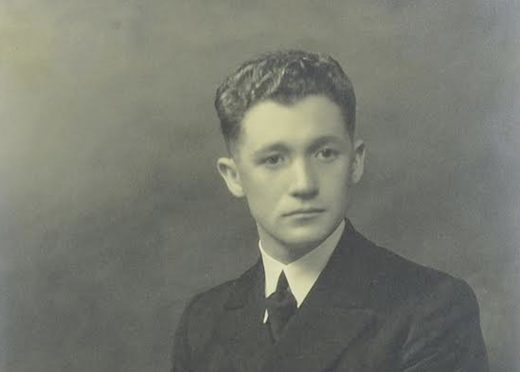 Military medals awarded to a Moray man described as "one of the Merchant Navy's greatest heroes" have sold at auction for £216,000.
Chief Officer George Stronach, from Portgordon, was given the George Cross after he rescued four comrades from a blazing cargo ship attacked by German aircraft in 1943.
The accolade is the highest gallantry award for civilians, and was one of only three awarded to merchant seamen during World War II.
The heirloom has now gone under the hammer in London, accompanied by Mr Stronach's other medals and letters of gratitude from two of the men whose lives he saved.
The collection was bought by Lord Ashcroft, and will go on display at the Imperial War Museum in the English capital.
Auctioneer Oliver Pepys described the lot, which far exceeded its estimate of £140,000, as "superb".
Bidding started at £110,000 and quickly escalated, with rival collectors bidding online and in the auction room.
A spokesman for auctioneers Dix Noonan Webb said: "We are delighted that this lot will now go on public display as part of Lord Ashcroft's collection.
"It will ensure that the story of this brave Scotsman will be preserved for future generations."
Mr Stronach's medals were sold by his daughter, who plans to give a portion of the proceeds to charity in her father's memory.
The woman, who asked to remain anonymous, said: "My father was a 'reluctant hero'.
"He never spoke about the war, although I know that he never forgot it or those of his ship who were lost during the bombing raid in Tripoli.
"I have had the privilege of being the custodian of his awards since he passed them into my safe-keeping nearly 30 years ago.
"I feel that the time has now come for me to pass them on safely to a new owner."
Mr Stronach's decorations and medals include the George Cross, 1939-45 Star, Atlantic Star, Africa Star with clasp, North Africa 1942-3, War Medal 1939-45, Elizabeth II Coronation Medal 1953, Elizabeth II Silver Jubilee Medal 1977, and Lloyd's War Medal for Bravery at Sea.
The life of George Stronach
George Stronach was born to a Moray blacksmith in 1914.
He rose to be Chief Officer on board SS Ocean Voyager, supplying the British Eighth Army as the troops fought their way across North Africa.
The ship arrived at the port of Tripoli, Libya, in March 1943, loaded with 3,000 of tons of aviation fuel and ammunition.
With only half the cargo unloaded, the port was attacked by German bombers and torpedo aircraft.
Mr Stronach was temporarily knocked unconscious by a massive explosion which killed the vessel's captain, but recovered and ordered the crew to abandon ship while he went to look for survivors.
He found one officer unconscious and badly burned, and dragged him along the deck to a lowered lifeboat.
With ammunition in the hold starting to explode, he freed another trapped by debris and pulled him through a porthole before lowering him down to the boat and ordering its escape to safety.
Mr Stronach rescued two more men before jumping overboard to safety only when he was sure that nobody was still alive on the burning ship.
In total, he spent one hour and 20 minutes looking for survivors – while knowing that the ship could blow up at any moment.
He later recalled: "I was thrown about 30 feet right out into the starboard scuppers. It was a few seconds before I realised that I was still alive."
"My left trouser leg had been torn off. My left eye and the whole of my left side seemed affected by the shock."
The citation for his George Cross spoke of his "gallant efforts undertaken with utter disregard of his personal safety".
It added: "His action equals any in the annals of the Merchant Navy for great and unselfish heroism and determination in the face of overwhelming odds."
He retired in 1979, and spent the rest of his life in Acharacle, Lochaber.
He died on 12 December 1999 and is buried in the parish church in Acharacle.