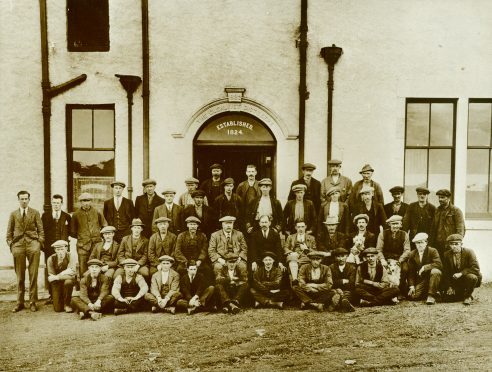 Staff at a Moray distillery are aiming celebrate the lives of the whisky workers who plied their trade there in years gone by.
The Glenlivet Distillery's treasure trove of archive images will go on display during a "memory day" later this month.
In partnership with the Tomintoul and Glenlivet Development Trust, organisers are eager to put names to the workers captured in the sepia-tinted photographs.
And they want to celebrate their historic contributions towards what is now one of Moray's major economic powerhouses.
Trust member Jennifer Stewart said the nostalgic event was a sequel to a popular effort staged last year.
She said: "When we did this last year in Glenlivet Hall, which was more about the community in general, but some people from the distillery came along.
"They were so taken with it that they asked us to run something together, focussing on the distillery.
"Now, we are asking people who may have their own photographs or memories of those who worked there to come along.
"We also want their descendants to help make recordings, explaining what some of their family members were doing in these old images.
"It's about getting to the stories behind the pictures, and letting future generations know who these people were."
The group ultimately plans to upload the piles of ancient images into an online archive.
Many of the old photographs, documents and objects being taken from the distillery's archives have never before been put on public display.
One image, from 1924, shows the workforce posing at the front of the plant to celebrate its 100th year in business.
Mrs Stewart added: "That is such an evocative photo.
"Some of the men have dogs on their laps, which were used to catch rats.
"We will ask people if they recognise anybody in that image, and others like it.
"That is the type of information that is so easy to lose, but that we want to preserve."
There will also be screenings of "rarely before seen" vintage footage from the distillery.
And experts will be on hand to tell the story of the traditional firm.
The memory day will take place at Glenlivet Distillery's malt barn on Saturday, May 27, from 2pm to 4pm.