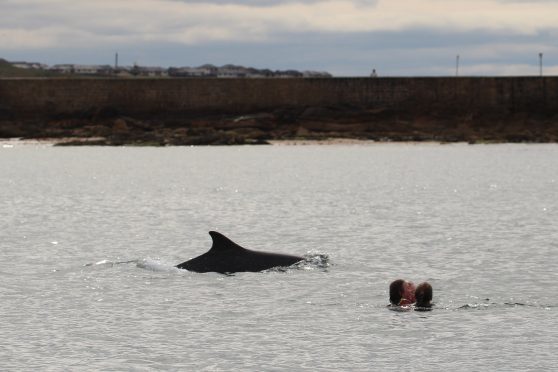 A group of school pupils received a surprise visit from a pod of playful dolphins during a swimming session in the Moray Firth.
Youngsters from Gordonstoun were taking part in lifeguard training at Hopeman's East Beach when they had a close encounter with the inquisitive sea creatures.
The 10 dolphins arrived towards the end of the session, but spent 30 minutes cavorting atop the waves with the "delighted" teenagers.
Encouraged by the warm response, the animals showed off by retrieving seaweed from the seabed and "flipping" it over their heads – much to the youngsters' delight.
And the more the enthusiastic pupils splashed around, the more animated their unexpected guests became.
A Gordonstoun spokeswoman said that pupils were accustomed to spotting some of the Moray Firth's famous dolphin colony from the shore.
But she added that the recent encounter at Hopeman represented a "first" for the school, as its children had never interacted with dolphins at such close range before.
She said: "The dolphins have never joined in with a surfing session like they did here and the children were all very excited.
"This is a busy time of year for our senior students, who are working hard for their GCSEs and A levels, this will have provided much needed relief from their studies."
The youngsters practise their surfing and swimming skills along the Moray coast every week, as part of Gordonstoun's pool lifeguard service.
Philip Schonken, the head of beach lifeguards at Gordonstoun, was on hand and encouraged the youngsters to move around in the water to keep the dolphins interested.
The South African said: "The experience our students had swimming with dolphins during their service training session is just one example of the many magical things about this part of the world.
"I can't think of a better way for the students to have de-stressed in preparation for their exams."
The children's liaison with nature was captured on film by people on board a boat being operated by the North 58 Sea Adventures firm.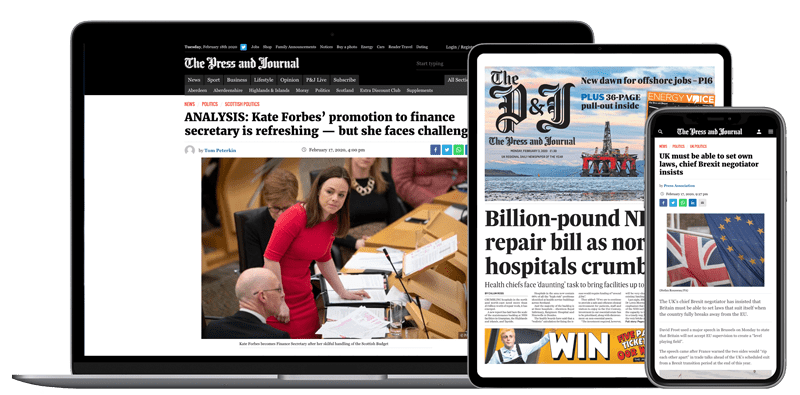 Help support quality local journalism … become a digital subscriber to The Press and Journal
For as little as £5.99 a month you can access all of our content, including Premium articles.
Subscribe