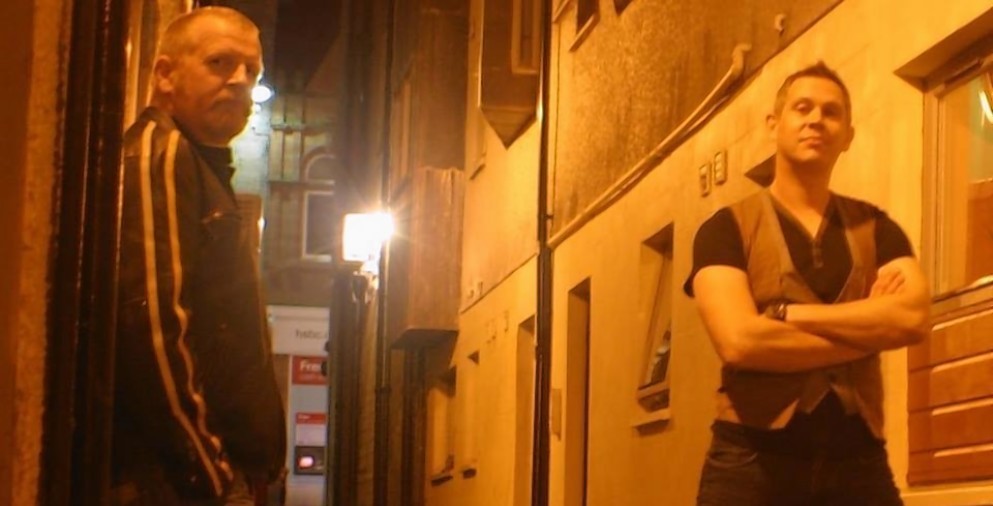 A Moray band has recorded a song to protest about potential closures of schools in the region.
Roads to Damascus have rewritten the words to the Pink Floyd classic Another Brick in the Wall.
The group comprises singer Steve Simms, a nurse at Dr Gray's hospital in Elgin, and multi-instrumentalist Cammy Jamieson, who works as a policeman.
Mr Jamieson, 46, said: "We are both fathers and the choices the council make will affect our children.
"We recorded the song in order to highlight what we think is wrong with their approach. Hopefully, it can become some sort of rallying call for the many other people who agree with us."
Moray Council has commissioned a team of independent experts who have been consulting with all 45 primary and eight secondary schools in the region.
The councillors will have the final say on things later in the year, but the experts have compiled a list of possible options – including closing rural schools and merging coastal primaries.
Milne's High School in Fochabers and Crossroads Primary in Grange, near Keith, are among those under threat.
Mr Jamieson's youngest daughter Robyn, seven, goes to Crossroads Primary, and he said he was inspired to record a new version of the school to highlight how important it was to the community.
He said: "Apart from being a great school, what would the local authority do with the building if it closed Crossroads? What would happen to the village?
"We think the authority is wrong in talking about setting up campus schools which will teach kids from the age of three to 18, and bussing the pupils into them from rural communities.
"We're not against building new schools, but we have some fine old school buildings in Moray.
"They have lasted over a century and will probably last another century. Whereas, relatively new ones, such as Keith Primary, are already not fit for purpose because they are only designed to last 30 years."
The pair now intend to record the voices of children onto the song and mix it properly. However, to listen to the existing version, visit
soundcloud.com/roads-to-damascus/brick-in-the-wall-part-2-demo-no-kids