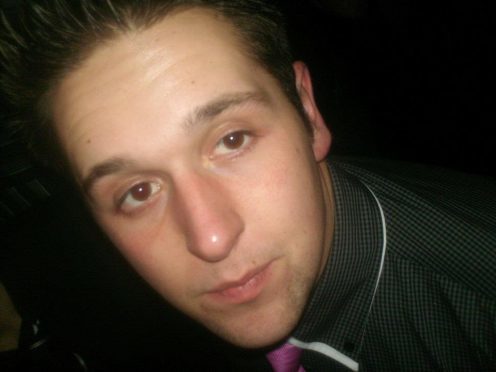 An RAF technician who had been singled out for a blossoming future in the force now faces a career in ruins – after he smuggled a woman onto a military base in the boot of his car.
Lee Medhurst, who is stationed at RAF Lossiemouth, was nearly five times over the drink drive limit when he sneaked his companion past guards in the early hours of the morning.
The 27-year-old had been on a 12-hour drinking session with friends before taking a taxi back to the Moray base with the woman at about 3am.
But when military personnel at the guardhouse denied Medhurst's guest entry the couple walked to his car before driving to his accommodation behind the security fence.
Last night the Ministry of Defence declined to comment on whether extra measures had been introduced in the wake of the incident due to "security reasons".
At Elgin Sheriff Court defence solicitor Matthew O'Neill said his client had already had an offer of promotion withdrawn, will not be able to advance in rank for a year and faces a fine from the RAF for his actions.
Fiscal depute Ross Carvel described guards seeing the serviceman slurring his words while unsteady on his feet when he initially arrived with the woman before leaving the front gates at about 3.30am on December 5.
He said: "In the intervening period the accused returned to where his car had been parked and returned by driving to RAF Lossiemouth with his friend hidden in the boot.
"When he arrived there there were concerns because he had driven and police were contacted and conducted standard procedures."
Road conditions were described as "freezing" at the time Medhurst was nearly five times the limit. Breath tests found the technician had 103 microgrammes of alcohol in 100millilitres of breath – the legal limit is 22mcg.
Mr O'Neill said his client had been due to take up a new posting in Lincolnshire to be closer to his family and then-girlfriend.
However, during that night he received a text from his former partner to say she wanted to end their relationship.
Mr O'Neill told the court Medhurst then drank "far too much" before agreeing to return to his RAF accommodation by taxi with a woman before guards thwarted his plan.
He said: "He took the news well and left with his companion. Having done that he took the extremely foolish decision to head to his car, which was parked in Lossiemouth, and get into the vehicle. Quite why he has done this he can't explain.
"They travelled back to the base. The 24-hour guards noted the vehicle come on to the base, which aroused their suspicion. When they headed towards Mr Medhurst's accommodation they found him within and his friend from earlier in the evening was with him also."
Mr O'Neill added that his client was "highly thought of" in the RAF and had been given the option to choose his career path in the force.
He added: "He will now face a financial penalty from his employer, not be eligible for promotion for at least one year and the new posting, for which he had been so grateful, has now been cancelled."
A spokeswoman for the MoD added: "The safety and security of our personnel and their families is of the highest priority and security procedures at RAF stations are continually reviewed and updated."
Medhurst, who stays in accommodation at RAF Lossiemouth, was fined £675 and banned from driving for 20 months after he admitted drink driving when he appeared at Elgin Sheriff Court.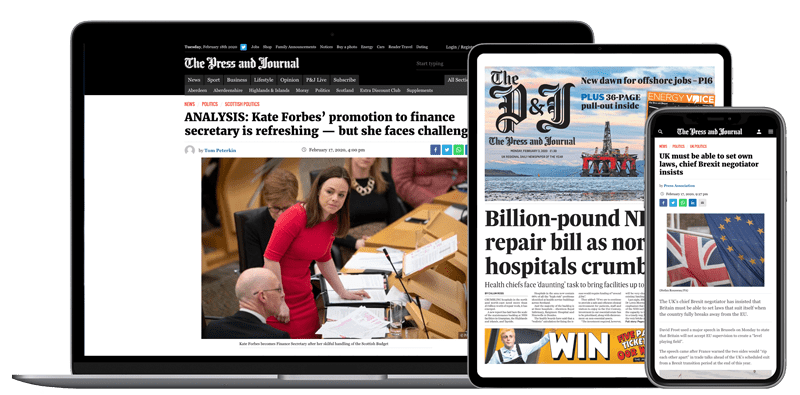 Help support quality local journalism … become a digital subscriber to The Press and Journal
For as little as £5.99 a month you can access all of our content, including Premium articles.
Subscribe