Prince Andrew paid tribute to his childhood in Moray when he returned to the region yesterday.
The Duke of York attended Gordonstoun from 1973 until 1979, and became captain of Cumming House during his time there.
The 57-year-old toured the private school for hours yesterday, and at one point was reintroduced to his old PE teacher, George Welsh.
He ate lunch with the Hopeman pensioner in the school refectory, and joked that Mr Welsh "looked younger now" than he did decades ago while he was teaching.
Stephanie Hobbs, 17, showed the royal guest some of the products devised as part of an entrepreneurial project that took place at the school.
Stephanie hopes to gain a career in business, and said she hoped the Duke's visit would "inspire some more ideas" in her.
Prince Andrew was later taken to the school's Oggstoun Theatre, where youngsters performed excerpts from Macbeth and The Lion King.
The Duke said the productions reminded him of his own time treading the boards at the school, in The Magic Flute.
He added: "The performances made me think about when I performed in The Magic Flute, but unfortunately that required me to sing.
"I put down much of what I have done in my life to the experience I was offered when here.
"In many cases I didn't realise the benefits of the experiences I had while at Gordonstoun until long after I left.
"Every stage of my life all relate back to what I was allowed to experience while I was here."
He finished the rousing speech by encouraging the youngsters present to "take every opportunity they can".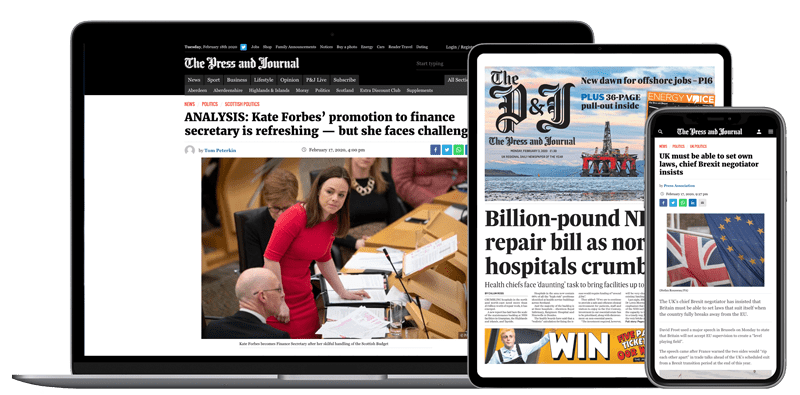 Help support quality local journalism … become a digital subscriber to The Press and Journal
For as little as £5.99 a month you can access all of our content, including Premium articles.
Subscribe