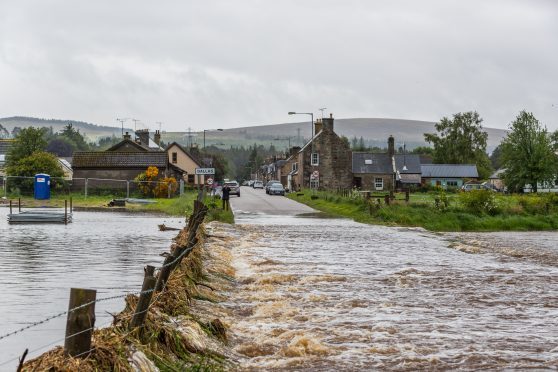 These images show the dire extent of the flooding which cut off a rural Moray community this morning.
The roads around Dallas have been swamped by more than a day of constant heavy rainfall.
Moray Council has delivered crates of sandbags to the village, but the authority says no properties have succumbed to the rising waters.
However, the road leading into the village has been cut off in both directions and its school has been closed today.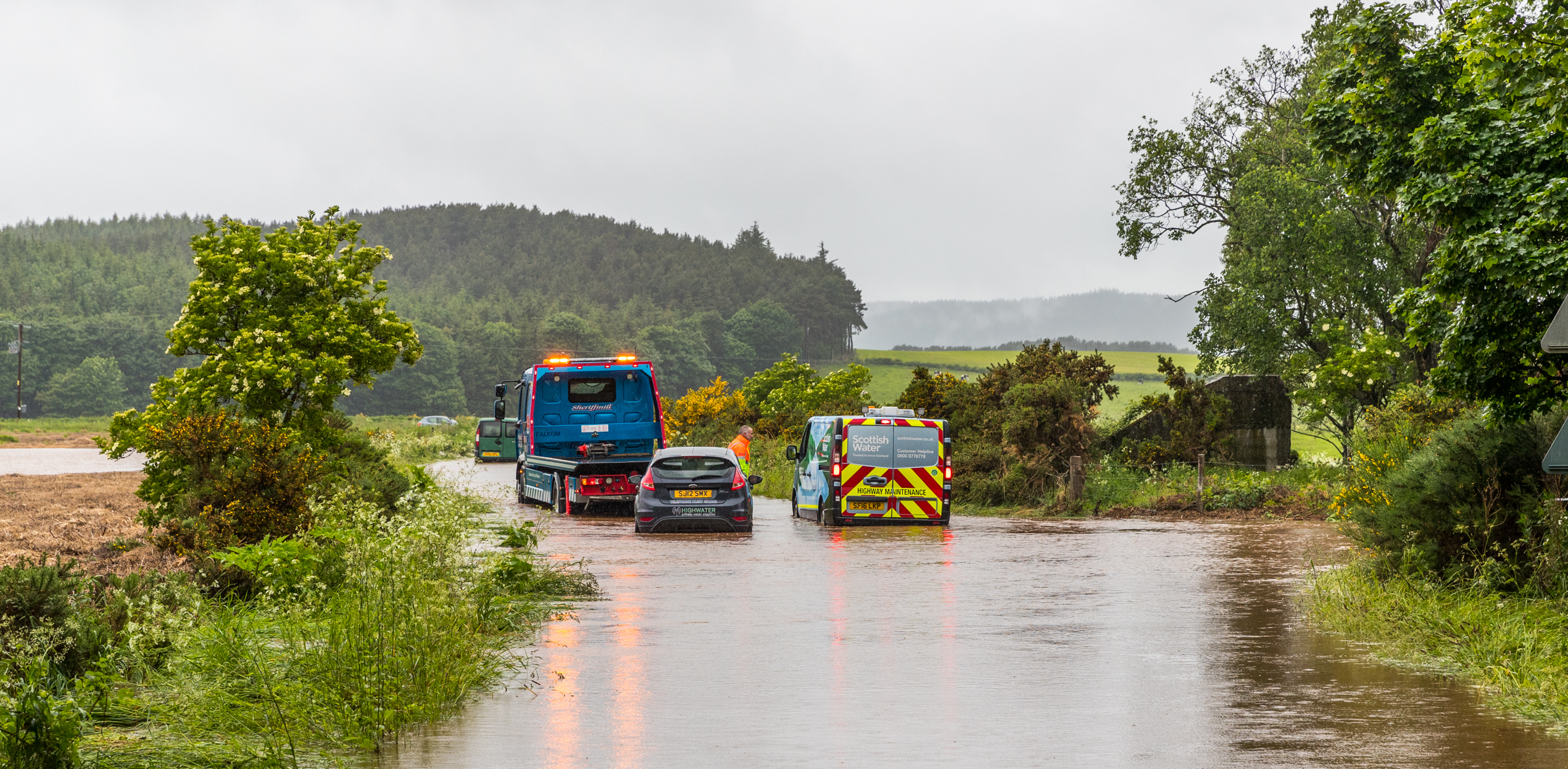 One image shows a car being rescued from the water after becoming stuck in the flooded road.
Properties in Dallas suffered more than £600,000 of damage when the River Lossie burst its banks in 2014.
Almost 30 homes were swamped and another 12 received exterior damage in what was the village's worst flooding event in living memory.
In the three years since it happened, residents have been anxious whenever heavy rainfall has caused the river to rise.
However, Moray Council last month confirmed that a £300,000 prevention scheme on the brink of being completed.
The programme is now been "completed to design levels" and is helping to keep water from the burgeoning River Lossie away from homes.
The project involved the creation of an embankment 480 yards long between the river and the village.
Heldon Community Council member Neil Sutherland said residents were looking forward to the "peace of mind" the prevention scheme will give them.