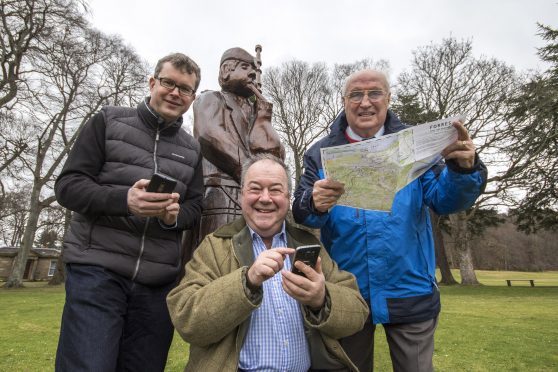 An online guide aimed at getting visitors moving around a Moray town has been launched.
Organisers of Piping at Forres devised the app with the intention of spreading the benefits of the annual extravaganza across the area.
Information about historical landmarks in the town as well as stories that have passed into local folklore are included in the guide, which is designed for the increasing numbers of people who attend the music festival.
It attracts visitors from every corner of the globe and Forres residents are now accustomed to welcoming incomers from across Europe, the US and further afield.
Joanna Taylor from Forres Events said: "If you complete the whole tour, it takes an hour and we hope that people who visit Piping at Forres will take the time to download it.
"Then, as well as enjoying the championships, they will also be able to take in the many other interesting landmarks that Forres has to offer.
"The aim of the app is to get people, whether they are locals or visitors, to enjoy moving around the town as they learn about the long and varied history of the town, its sites and colourful characters."
Although the free guide has been launched for Piping at Forres, it will be available to help guide tourists through the town every day of the year and heighten the expanding tourism profile of the region.
Paul Johnson, who volunteered to help research the information within the app, said: "Forres has a fascinating and long history.
"I am used to telling some of its story to our visitors at Carden Cottages but I have learnt a lot more about the area."
The app is available to download from the Piping at Forres website.