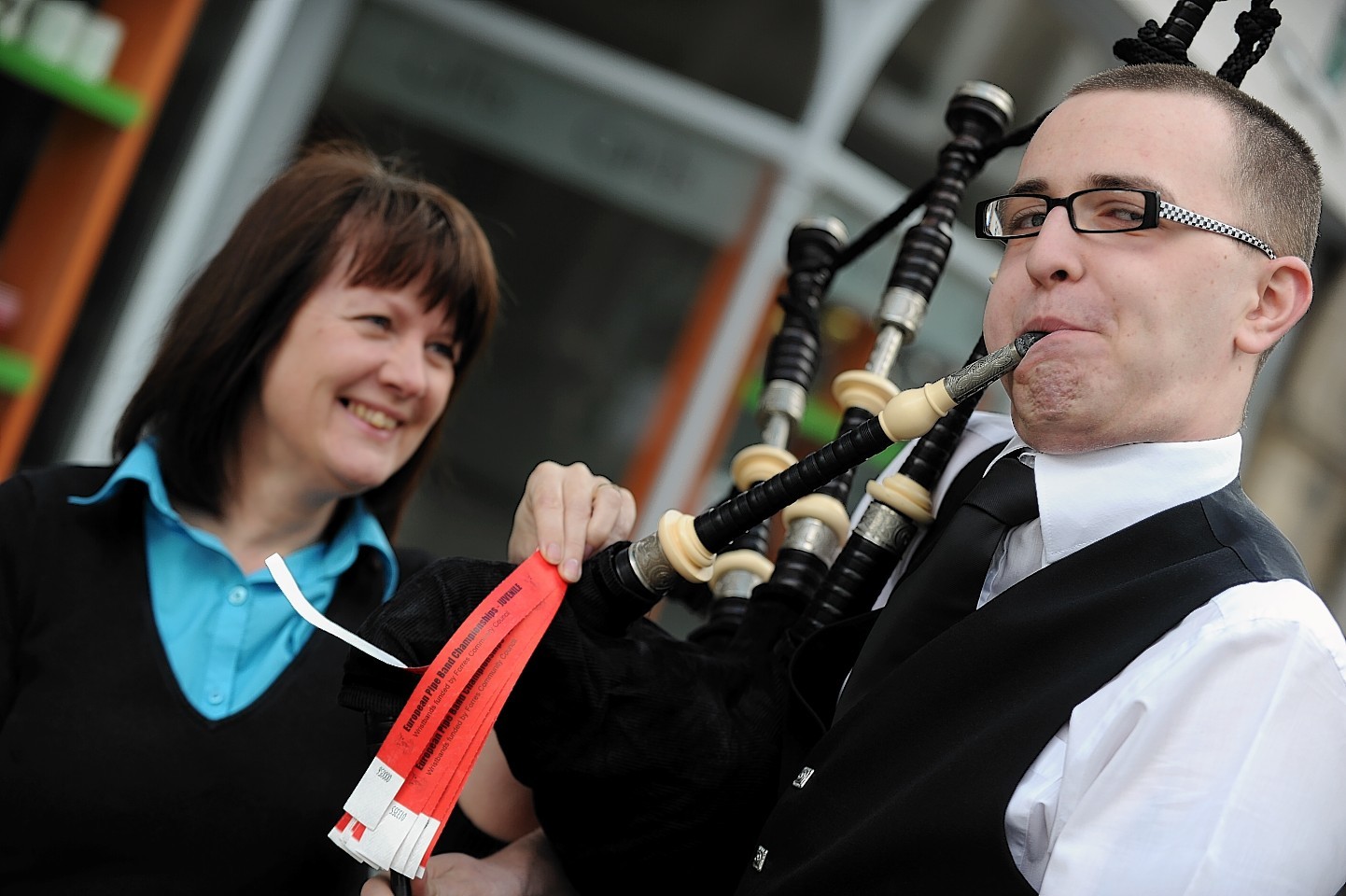 The countdown has begun to Piping Hot Forres, with 119 bands signing up to play in the town's Grant Park on June 28.
The majority are from Scotland including the Dufftown and District, Forres and District, 2622 Highland sqn RAF, and RAF Lossiemouth and Elgin District.
Some bands are coming from as far afield as Australia, the United States, Switzerland and Ireland.
Defending their title as current Grade 1 European Championships will be last year's winners Marshal Montgomery Pipe Band.
Moray councillor John Cowe, chairman of the Moray Economic Partnership, said: "Last year's inaugural Piping Hot Forres was an unqualified success and as a spectacle was one of the highlights of the summer both for the people of Forres and Moray and for those people visiting the area at the time.
"This year's event will again bring a welcome boost to accommodation providers and other businesses in the area and I am sure it will be every bit as successful as last year."
The championships will be held on June 28 this year in the Grant Park and organisers are hopeful that it will attract an even bigger crowd than last year's 17,000.
Advance tickets are available for purchase in person at Beaver Travel's shops in Forres and Elgin, and R&R Urquhart's offices in Forres and Nairn.
Tickets are now on sale for the Keith Traditional Music and Song Association Festival.
The weekend festival will begin on Friday, June 6, with events lined up in various venues.
Events include an old time dance, concert, ceilidhs and open air concert.
To view the programme, visit www.keithfestival.co.uk or call Eddie Harvey on 01542 882908.