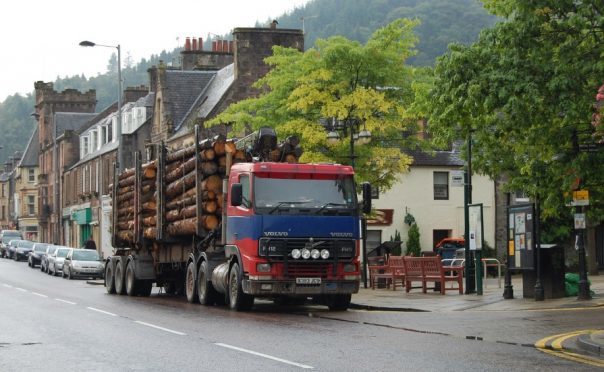 Improvements worth a combined £550,000 will be carried out on more than a dozen Moray roads to ensure they are suitable for use in the timber trade.
Rural Affairs Secretary Fergus Ewing announced the cash injection yesterday as he hailed the growth of the forestry industry across Scotland.
But he said that its success had taken a toll on the rural routes used by heavy lorries to transport logs.
Mr Ewing said: "Forestry's continuing success story will see our timber production rate increase from seven million to 10 million tonnes over the next few years, generating significant benefits for our rural economy and providing climate-friendly raw materials.
"But it is imperative that we bolster this success with efforts to mitigate the impacts of timber lorries on local communities and on the environment."
The government has ploughed £5million into a Timber Transport Fund this year, a commitment which ministers say has encouraged additional investment from seven local authorities and private landowners.
Moray Council has been granted £550,000 to carry out improvements on 13 public roads leading to wooded areas.
The B9013, which stretches from Newton to Burghead, is one route which will experience upgrades through the scheme.
The B9136 Avonside road, the B9010 Elgin to Rafford road and B9102 Dandeleith to Grantown route are also earmarked for upgrades.
The junction between the B9009 and B9008 at Dufftown will undergo work after being heavily used by machinery.
Another junction, between the B9008 and B9136 at Glenlivet will be subject to repairs.
Executive director of the UK Forest Products Association, David Sulman, added: "This investment further demonstrates the industry's responsible approach to timber transport.
"The successful projects will deliver valuable economic, social and environmental benefits."
The C13E Dallas to Knockando road, U105E at Garrowslack, the U136E at Whireacen, C5H Edingight to Brodiesford route and C12E Hatton-Dallas road are also in line for work.
Improvements will also be carried out at the U13E Forgiehill road and on the C9E at Brodie.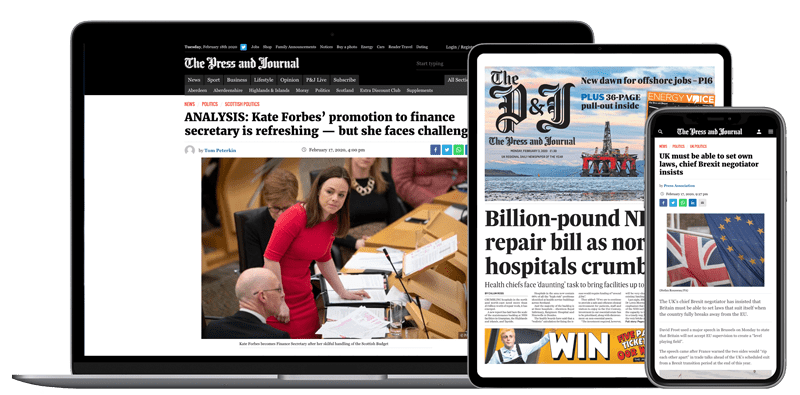 Help support quality local journalism … become a digital subscriber to The Press and Journal
For as little as £5.99 a month you can access all of our content, including Premium articles.
Subscribe