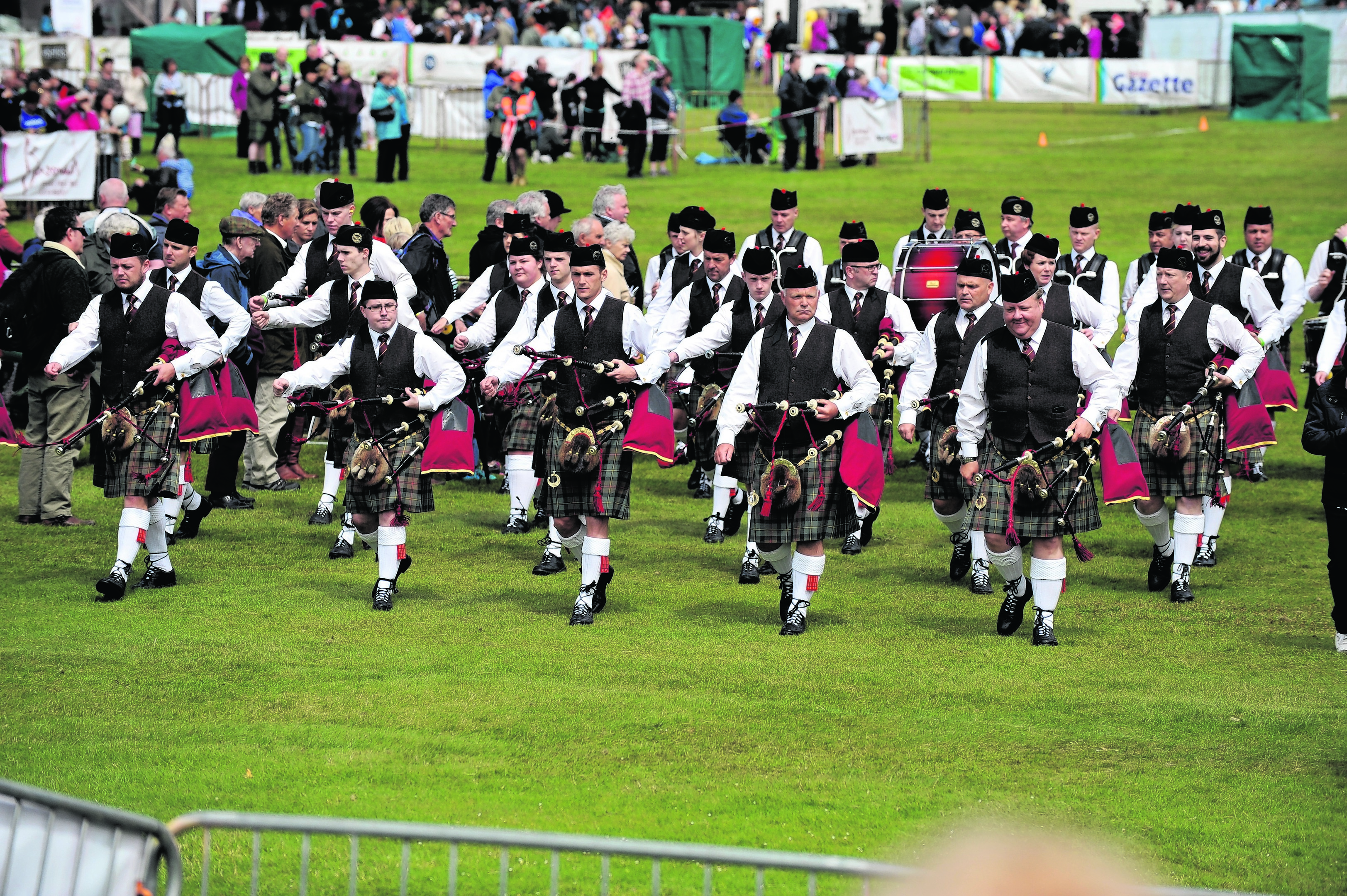 Musicians from all over the world converged on Moray last night, in advance of one of the biggest dates on the bagpiping calendar.
Forres residents spent all day preparing Grant Park for the international Piping at Forres competition, which begins this morning.
The celebrations got under way last night with a ceilidh in the chieftain's tent at the park.
Visitors from Vienenburg in Germany, and two students from Mount Dora in America, both of which are twinned with Forres, were guests of honour at a high-spirited party.
The event was the brainchild of Forres Academy S6 youngster, Laura MacPherson Zieger, and raised money to send Moray pupils to both countries on exchange trips.
Any revellers nursing sore heads this morning will be hoping the sound of more than 100 pipe bands in action will blast away any cobwebs.
The fifth annual instalment of The European Pipe Band Championship contest is expected to play out beneath cloudy skies, although at least rain is not forecast.
Earlier this week, it emerged that hallmark events such as Piping at Forres had contributed to a £12million surge in the region's tourist economy last year.
Organisers confirmed that the 2016 competition, which attracted a record crowd of more than 20,000 spectators, netted £1million for the area.
Owner of the town's Cluny Bank Hotel, Julia Kenny, last night described the impact of the event on her business.
She said: "I have owned the hotel for 11 years, and it feels like this has really helped to put Forres and Moray on the map since it began in 2013.
"We are fully booked, with guests coming from Nottingham, Ireland and Glasgow just to watch the piping.
"Twice in recent years we have had parties of Australians come over for it, and I believe they are planning it again next year."
Doors open at 9am and prizes will be handed out at about 5pm.
The Elgin and District Pipe Band will commence the contest by playing at 10am.
The first of the day's international entries, from Holland, will follow them onto the field shortly thereafter.
The World Tattie Scone Championships will also take place, with the region's most creative cooks preparing some innovative and unusual culinary concoctions.