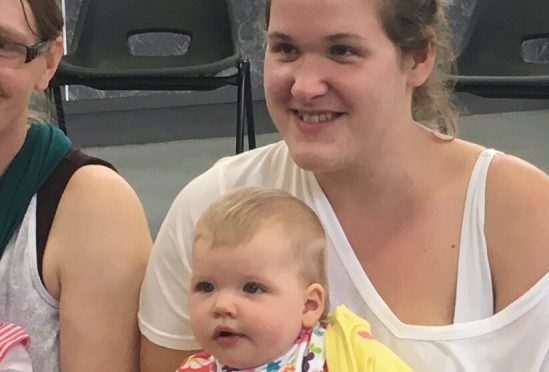 New mums in Moray will be first in line to benefit from a scheme which will capitalise on modern technology to provide advice.
Under a bold initiative being rolled out across NHS Grampian, midwives will share their knowledge, via video calls with their patients' mobile phones or computers.
The scheme means that mums will be able to receive advice from the comfort of their own homes.
The health board announced the move yesterday to mark Scottish Breastfeeding Week, and confirmed that women in Moray will be the first to benefit from it.
Amanda Ross, a midwife at Dr Gray's Hospital in Elgin, has been testing out the initiative with several Moray families during the past four months.
She said: "Speaking with mums via video is a great way to reach more pregnant woman and new mums in the area.
"It's a much more flexible option for all involved, and means mums can ring in at feeding times or as needed.
"We've found that arranging the video call for around feeding times is a great way to assess and provide the best ongoing support."
Anja Leman attends a support group for new mums in Garthdee in Aberdeen and said the programme had helped relieve some of the strain of motherhood.
She added: "The pressures of having a baby are huge and it can be overwhelming at times.
"When my little one was first born, I had lots and lots of questions, some specific things and then just general questions and concerns you have as they grow.
"Not everyone has family that supports their decisions about infant feeding or understands the challenges there, so it's great to have this support on hand.
"It is reassuring to know there is always someone you can quickly set up a chat with."
The move follows another NHS Grampian measure aimed at helping new and expectant mums.
More than 60 volunteers with experience of breastfeeding have been recruited across the region to offer friendly advice and practical help.
A comprehensive guide, highlighting all NHS Grampian breastfeeding support, has also been made available to mums.
It is available online at www.nhsgrampian.org/breastfeeding