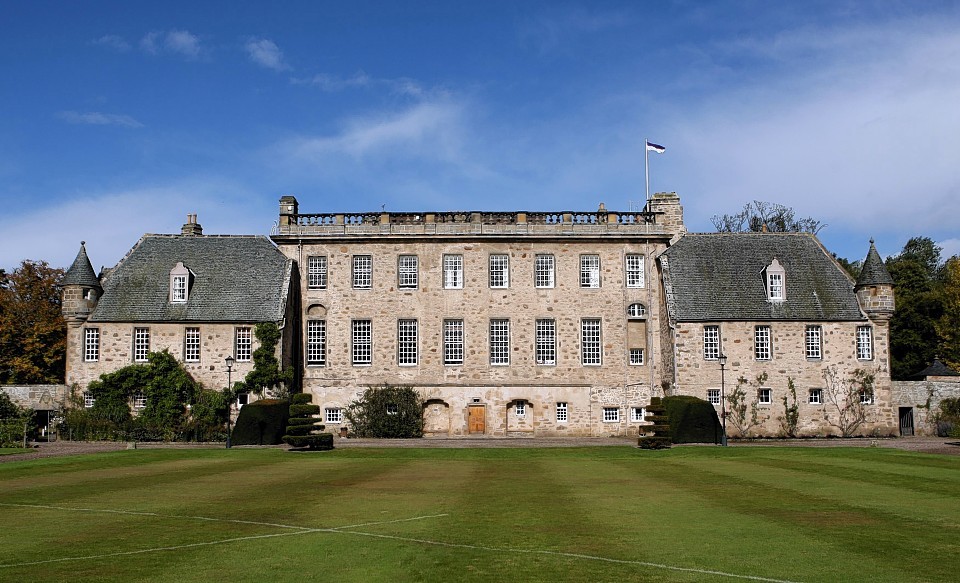 A prestigious school rocked by child abuse allegations has contacted more than 3,000 former pupils in an effort to uncover historic offences.
Allegations of Gordonstoun pupils being abused first became public two years ago.
A number of ex-pupils at its junior school, Aberlour House, claimed they were preyed on by teachers during the 1980s and early 1990s.
Since then, staff have been helping police with their investigation.
And now it has emerged the school has been in touch with thousands of former pupils to ask them to report any abuse they may have suffered while studying there.
Principal Lisa Kerr said it was important to "learn the lessons of the past" in order to ensure the abuse never happened again.
She said: "We have been incredibly proactive in contacting our alumni and saying 'if you had a bad experience please come forward'.
"If things happened which were criminal, we want them reported to the police, and investigating officers have been very supportive."
Gordonstoun – where several members of the Royal family have studied – is one of several independent schools in Scotland named by judge Lady Smith, who is conducting a national inquiry into historical abuse.
Writing in the most recent alumni magazine, the school's chairwoman, Eve Poole, expressed her support for the Scottish abuse inquiry and included its contact details.
Historic sex abuse allegations were first made against the school on a private Facebook page set up by former students, and became public in 2015.
One student claimed she was raped as a 12-year-old on a school camping trip, while another claimed he was assaulted in his dormitory at Aberlour House in 1990 after getting injured in a rugby game.
Now school bosses say there are measures in place to ensure any evidence of bullying or abuse will be immediately detected.
But Ms Kerr said that its leaders needed to know about events of the past to ensure they were not repeated.
She added: "There is not an organisation in the country that could not put its hand on its heart and say things had happened in the past which they wish did not.
"That's a matter for sadness and regret in society as a whole.
"What we are doing here is giving as much attention and care to people who did not have a happy time in the past as pupils in our care do today.
"For us, it's not about trying to brush anything under the carpet, it is quite the opposite.
"We cannot give the kind of care we have here today if we try to pretend that the past did not happen, we have to be open about it.
"I am determined to do that, and I hope it will give people the confidence to come forward."
Ms Kerr, who was appointed last year as Gordonstoun's first female principal, said she is proud of the support and care given to students at the school today.
A computer system allows information to be shared about any pupil who may be showing signs of distress or "unusual behaviour".
Each pupil is assigned a staff supervisor, a group leader, a child protection officer and student counsellor – a system that has been approved by the Care Inspectorate.
The school, founded in 1934, taught Prince Charles and brothers Andrew and Edward, along with other members of the royal family.
Former pupils also include Lossiemouth's Olympic gold medal-winning rower Heather Stanning.