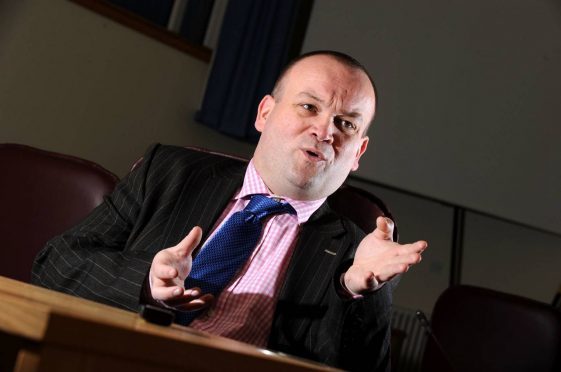 A new initiative has been launched to ease a classroom crisis – part-time courses for would-be teachers.
Moray Council has teamed up with Aberdeen University in the latest move to tackle staff shortages which have blighted the region's schools in recent years.
Would-be educators will be able to study part-time to gain the qualifications necessary to set them up for a career in the classroom.
People can begin studying for their post-graduate diploma in education online from the beginning of next year.
Applications for the course are open now, with a closing date of Friday, August 18.
Moray's schools broke up for the summer holidays with 37 vacancies listed across the region.
The council's director of education and social work, Laurence Findlay, yesterday described the forthcoming initiative as the organisation's attempt to "grow its own" teachers to meet demand for staff.
Mr Findlay said: "This has to be the way forward to encourage more people to take up teaching.
"Teaching is a rewarding career with lots of benefits, and I'm sure this new way of getting into it will suit many candidates who have existing work or family pressures."
The new course is structured in such a way that aspiring teachers will be able to study in their own time, and fit their studies around their work schedule.
It will be delivered through e-learning, face-to-face Saturday workshops, self-study, collaborative group work and school placements to develop the academic, personal and professional skills necessary for teaching.
The course comprises an 18-month programme of study, which will include 18 weeks of placement experience in a Moray primary school with a guaranteed probationer year with Moray Council at the end of it.
Placements are normally carried out in four-week blocks.
Applicants must live within Moray and have competent computer skills appropriate for engaging in online distance learning.
People looking to take part also need to meet the same entry requirements as the full time primary teaching course.
Applicants will need to have a degree and some relevant experience of working with young people, formally or informally.
They will also be required to have Higher English at grade C or above, Mathematics National 5 at grade C or above, Standard Grade at grade 2 or above and Intermediate 2 at grade C or above.
More information is available at www.moray.gov.uk/dlite