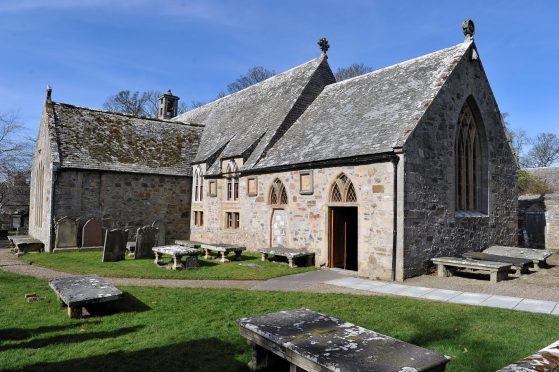 A historic Moray church will echo with song during a fundraising concert aimed at keeping the ancient building open.
Cullen and Deskford Church was built in 1236 and has links to Robert the Bruce, as well as being a prominent landmark in the region.
However, it has emerged that the failing building is likely to be shut down on health and safety grounds within the next decade – unless urgent repairs are performed.
Earlier this year, church leaders mounted an ambitious campaign to preserve the venue after learning that those upgrades could cost as much as £600,000.
And now, the Military Wives Choir attached to the Kinloss Army Barracks has joined the battle to protect the cherished place of worship.
Singer Jenn French said that, after hearing about the congregation's efforts, she felt duty-bound to lend a hand.
Mrs French and her fellow choir members visited the storied building recently to prepare for the show, where they realised its potential as a music venue.
She said: "We are a charity ourselves, and as much as we like to raise money to cover our own expenses, it is nice to give back to local causes.
"The church has great acoustics, we want to show off what it is capable of as a performing space.
"It is more than just a church, it is a phenomenal building, it would be so sad if such a beautiful place had to be closed."
King Robert the Bruce pledged the picturesque kirk an "eternal" bequest which is still being kept up.
The 14th century monarch decreed that the sum of five Scots pounds be given to what is now Cullen and Deskford church for the generosity the congregation showed after the death of his wife after falling from her horse while visiting in 1327.
The concert will take place at 7.30pm on Friday, July 21, and choir members are busy finalising their setlist for the performance.
Mrs French said attendees could expect some of Scottish favourites like Ae Fond Kiss by Robert Burns, as well as wartime ditties.
She added: "We are really looking forward to it, hopefully we can take everybody on a wee trip down memory lane."
Tickets are available from the Cullen Paper Shop, Burghead's post office, church elders or from choir members.