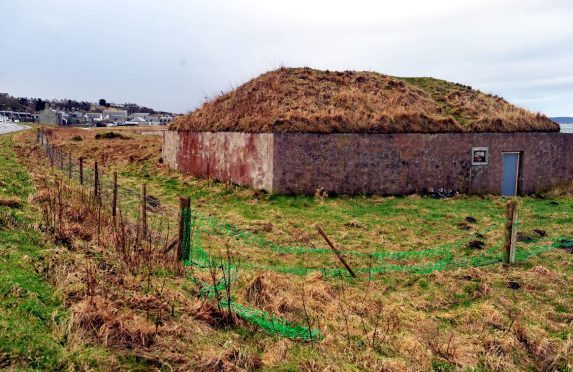 Campaigners are readying themselves to plead for a historic piece of a Moray village's fishing heritage to be revived.
A public hearing has been scheduled to resolve the deadlock over plans to transform an old ice house near Portgordon into a coffee shop.
Moray Council's planning officials have recommended the proposals be thrown out because its size would harm coastal views.
However, nearly 50 people have rallied in support of Brigid Taylor's dream to open a business in the 19th century store, which is less than a mile east of the village.
All 48 people who backed the plans, as well as seven protestors, will have the chance to speak at a special meeting of the council's planning committee on August 17.
Lennox Community Council chairwoman, Maureen Burrows, is already rallying representatives to make their case to councillors.
A previous proposal for the Gollachy ice house, which also included nine new houses, was thrown out in 2013 after it divided the community but Mrs Burrows believes Ms Taylor's smaller vision has won the support of the village.
She said: "I know people are really fired up about it this time. What happened last time seems to have galvanised people.
"This is a second chance for the ice house. I don't think we would be lucky enough to get a third chance with plans for it.
"I know the council has concerns about how close it is to the coast but there are exceptions to every rule – this would be a great example."
Mrs Burrows believes finding a 21st Century role for the ice house will stop it from crumbling into disrepair over the coming decades – fearing the community will "die" unless firms are attracted to it.
The plans lodged for the building also include a manageress flat and a "well-being centre", which could host art exhibitions as well as yoga and pilates sessions.
It is understood that the ice house has lain dormant for about 50 years.
Despite the volume of letters of support of the cafe plans, concerns remain among some residents in the village.
Pringle George said: "I can understand Mrs Burrows's concerns about the village, but I don't think this application is very practical."